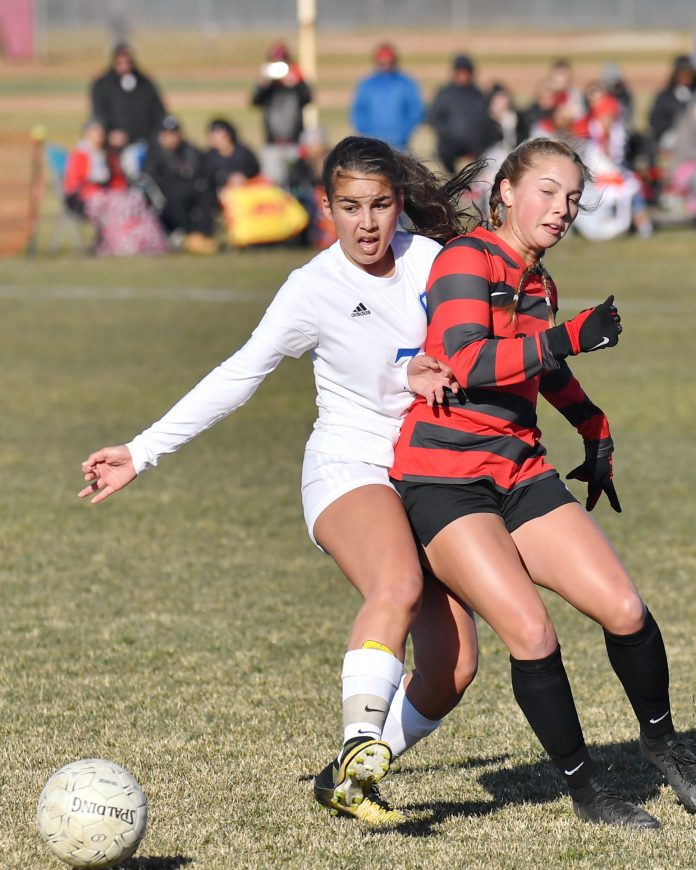 Some of the Culver City high school spring sports started within the last few weeks and the Centaurs are once again poised for runs deep into the CIF playoffs. For baseball, golf, boys and girls lacrosse, softball, swimming, tennis, track and field and boys volleyball their seasons are just starting. Several of the teams have the potential to win a CIF championship.
Although spring has sprung for those teams the girl's soccer team may be chosen to play in the state playoffs despite losing in the CIF Division 3 semifinals last Saturday. Losing to top-seeded Oak Hills from Hesperia 1-0 may just be good enough to qualify for the Lady Centaurs for an at-large spot. They will find out if they are accepted on Sunday.
The CIF state selection committee should choose the Centaurs for the state game because of the way they played against No. 1 seeded Oak Hills.  On a cold and windy day in Hesperia, with snow-covered mountains overlooking the field and the wind chill factor dropping down to the high 30's the Centaurs never backed down to one of the highest ranked team in the state and nation.
The baseball team will play at Torrance on Saturday at 3 p.m. at home. The 1-1 Centaurs will travel to Peninsula on Tuesday for another 3 p.m. game.  Girls' softball will play three home games against Marymount on Thursday, on Tuesday they battle Palisades and on Wednesday they face Notre Dame Academy. All three games start at 3:15 p.m.
The boys' lacrosse team will play Notre Dame at home on Tuesday at 5:15 p.m. and the girls lacrosse team will face Mira Costa at home on Tuesday at 7 p.m. On Thursday the boys' volleyball team will play Crossroads at 3:15 p.m. at home.
The boys and girls track and field teams will be in action on Thursday at home against West Torrance at 2:45 p.m.  The prestigious Culver City Invitational Relays will take place on Saturday, March 2, beginning at 10 a.m. The meet will feature over 20 local high schools.
Last Saturday the Centaurs had their first track and field meet of the season against Warren in Downey. "It's early in the season but our boys' and girls' relays teams looked strong," said head boys coach Jahmal Wright. "Our hand offs were in mid-season form and our distance runners, led by Arman Rostamian looked like they are really good."