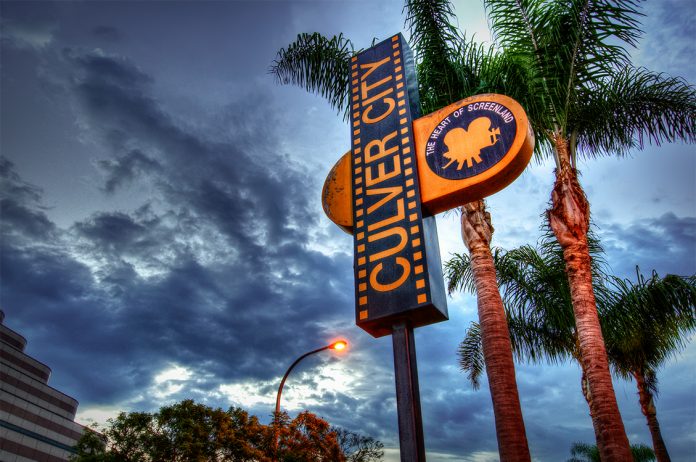 This year, Culver City was the recipient of the Sister Cities International 2018 Award for Best Overall Program for a city with a population of 25,000 to 50,000.
The competition, which is open to over 500 sister city programs nationwide, recognizes the accomplishments of outstanding individuals and community sister city programs that are promoting peace through mutual respect, understanding, and cooperation.
Last year, the Culver City Sister City Committee (CCSCC) facilitated numerous activities that were in accordance with its 54-year tradition of fostering international friendship, cooperation, and cultural understanding through citizen diplomacy.
"This award recognizes the efforts of many volunteers for our organization, the community, and our partnership with the city of Culver City," said CCSCC President Nancy Perdomo.
The CCSCC will receive their award at the Sister Cities International Conference in August in Aurora, Colorado. Perdomo, CCSCC Vice President Kathleen McCann, and Isabella Bustanovy will represent the CCSCC in Colorado. Bustanovy was the finalist in the 2018 Sister City International Annual Young Artist Showcase for her painting, "The Beauty of Diplomacy."
Bustanovy's artwork was selected from among 40 different U.S. Sister Cities members across the country and international sister cities locations including Japan, China, Ghana, and Colombia.
This year's Young Artists showcase theme, "The Art of Diplomacy", encouraged artists to explore the importance of citizen diplomacy and the innovative ways citizen diplomats achieve peace through people-to-people interaction.
Bustanovy graduated from CCHS this year and will be attending UCLA in the fall.
As a finalist, Isabella's artwork, as well as other finalists and winners in the photography and authorship categories will be on display at the Annual Conference in Aurora, Colorado before beginning a yearlong nationwide tour.
"We all stand to learn from these superstar Sister City programs as they impact their communities across a broad range of sectors that include business entrepreneurship, youth leadership, and arts and culture," said Roger-Mark De Souza, Sister Cities International's President, and CEO. "These individuals and local organizations inspire us to be better citizens as their work exemplifies President Eisenhower's vision of engaged international citizen diplomats. They create beneficial connections and lasting relationships which will help their communities today and for years to come."
On Dec. 10, 1962, the City Council established the Culver City Sister City Committee (CCSCC) for the cultural betterment of the City and its people.
Sister Cities International Annual Awards recognize excellence in overall programming and highlight key innovations in arts and culture; business and trade; humanitarian assistance; youth and education; and professional and technical exchange categories.
They also honor a Volunteer of the Year and our Youth Leadership who demonstrate exceptional efforts to advance peace through citizen diplomacy.
Founded as a Presidential Initiative by Dwight D. Eisenhower in 1956, Sister Cities International serves as the national membership organization for 500 member communities with over 2,000 partnerships in more than 140 countries on six continents. The sister city network unites tens of thousands of citizen diplomats and volunteers who work tirelessly to promote the organizations' mission of creating world peace and understanding through programs and projects focusing on arts and culture, youth and education, business and trade, and community development.