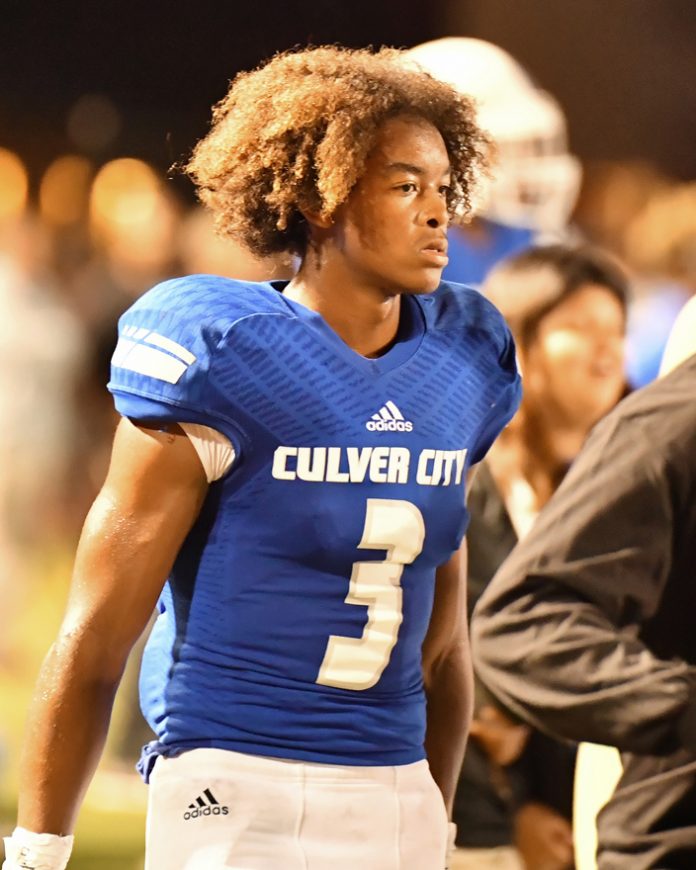 The coronavirus can stop the Centaurs on the fields and courts, but Culver City athletes continue to score points away from the spotlights. During the past few years the Centaurs have had a record number of gifted athletes receive college scholarships.
Receiving an athletic scholarship takes a lot of hard work on and off the field or court. You have to have a ball in one hand and book in the other hand. Simply put you have to be a well-rounded student-athlete who has a great support group. It takes parents, teachers, coaches, mentors and administrators to help build a solid foundation that helps students make it to the next level.  
The 2019-20 school year has been another exceptional year for Centaur athletes earning athletic scholarships and two who have recently committed to four year institutions are Alexandria Williams who is going to Cal Poly Pomona on a track scholarship and Savannah House who will be attending Hanover College in Indiana to run cross country. Hanover is the oldest private college in Indiana. It was founded in 1827 and it has a student population 1,133.
Williams was continuing tradition that was started about six years ago of outstanding girls track and field stars. Last year it was Kayla Barnes and this year Williams was on her way to placing her name in the Culver City record books when the coronavirus stopped high school sports in the middle of the spring season. She ran the hurdles and relays.
Williams ran in the CIF finals in two events, the 300 hurdles and 4×100 relay last year and she also ran in the prestigious Arcadia Invitational last season.  She was hoping to make it to the finals again and the state meet this year in three events. This was her fourth year running track at Culver High school and her favorite events were the 100 and 300 hurdles.
"I am really excited for her," said Culver City girls head track and field coach Rayfield M. Beaton this week. "She improved every year and I am really glad for her. She has the talent to compete at the next level. As a freshman she always had potential. All she had to do was apply herself, but she has always been a hard worker. It's sad for all of the spring athletes that they will not be able to finish their seasons."
A Culver City High School athlete that was fortunate to be able to finish his season in the fall of 2019 was football player Makai Cope.  The 6'2", 195 pound wide receiver and defensive back caught 46 passes for 802 yards and nine touchdowns. For his efforts Cope has received 17 scholarship offers so far. 
"All of the schools that have been recruiting me are great but the ones that have been communicating with me the most are Arizona State, Stanford, Arizona, USC, Michigan and Northwestern," said Cope this week.  "It makes me feel great. I have been working really, really hard and I have been waiting for this moment."