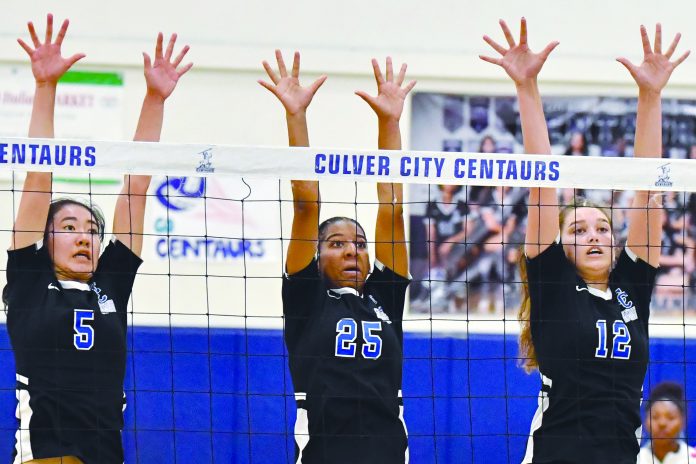 By Steve Finley
Despite not advancing to the CIF final game for the first time in three years the girls Centaur volleyball team was picked to play in the State Division II playoffs. The word "great" is attached to their name, as they have a record of 30-3 and they won CIF titles in 2016 and 2017. They also reached the CIF semifinals this year before being beaten by the No. 1 seeded team, Village Christian, a few weeks ago.
Playing against the best teams in the state presents its own set of problems. "It comes down to game day," said head coach Tanner Siegal. "You have to show up and you have to play and you have to make plays regardless of who you are playing."
Siegal continued to say, "We do a great job of making plays and that's a sign of a championship team. Also, this team finds ways to win games. When things are not going your way you find a way to win and that's what this team does. Another thing that helps this team is we have a big front line."
That front line is led by junior Lauren Tishkoff. Tishkoff is an outside hitter who has an incredible leaping ability. The three-year varsity player loves playing for Culver City. "It feels great because I know I can count on my team," said Tishkoff.  "We work hard every day to be the best we can be." Tishkoff has been playing volleyball since the fifth grade.