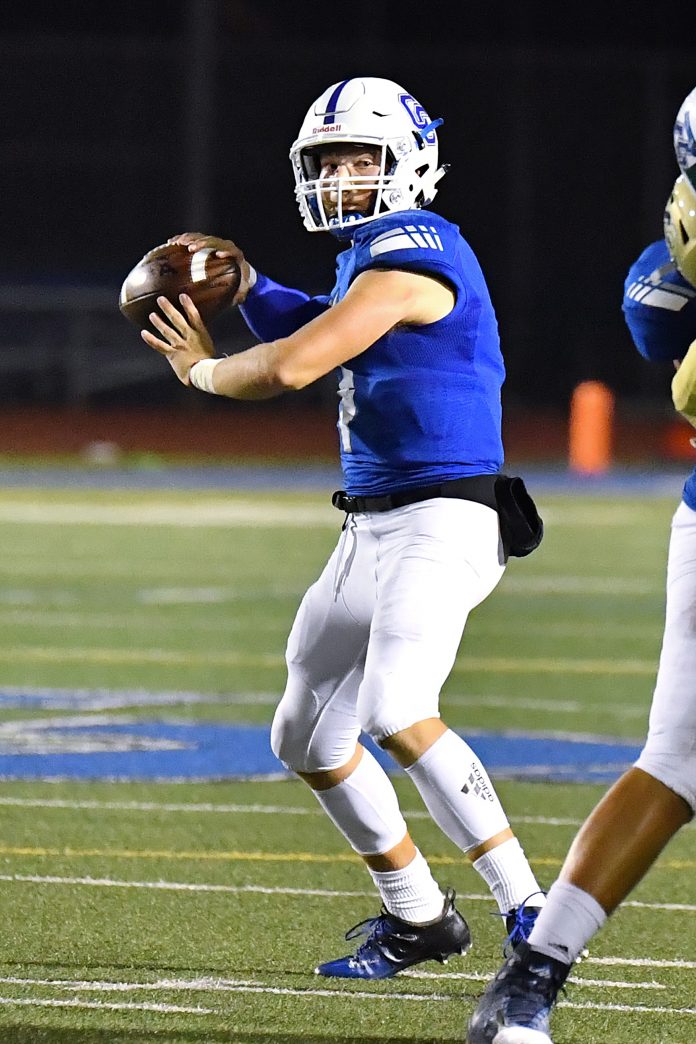 The CIF playoffs are heating up and the Culver City football team continues to stay hot after they ran past Santa Barbara 55-7 in their first-round playoff win last Friday night a Culver City. Up next for the Centaurs is a good Long Beach Millikan team in the second round of Division 7 CIF football playoffs. Kickoff is set for 7:30 p.m. at Millikan.
The Centaurs are 9-2 and Millikan is 8-2. Millikan is a lot like Culver City when it comes to league play. It played in the tough Moore League with teams like Long Beach Poly, while Culver City played the tough Ocean League with teams like Lawndale.
After the Santa Barbara game, Culver City head coach Jahmal Wright said his team is ready to take the next step. "I am excited. The team had a renewed focus tonight," Wright said. "We had a good week of practice and the team appeared to be excited to be in the playoffs.
"When we are focused and play with confidence we are a tough team to beat. If we take this energy into the rest of our run into the postseason we have a good shot at making it to the final game."
Against Santa Barbara Culver City quarterback Zevi Eckhaus threw seven touchdown passes to four different receivers. His seven touchdown passes tied a school record held by Darius Banks. The offense gained 447 yards against Santa Barbara.
The offense has been great all year but now the defense is getting a lot of credit. The defense is led by senior middle linebacker and captain, Cortez Wright. Wright is an outstanding athlete and he also plays fullback on offense primary as a lead blocker.
"I did not think I was going to be a good football player, but I practice hard and I work hard in the weight room and things worked out for me," said Cortez Wright. " I am honored to be a team captain. I try hard every week to come out and motivate the whole team.  I want the defense to do their best every time we step out on the field. We are all fast and strong and we play as one."
The win over Santa Barbara marked a milestone in Culver City football history. The victory was coach Wright's 74th in 10 years, which moved him past former coach and current Athletic Director Tom Salter's school record for wins.
"I am very proud of that record but without the support of my family, the school, the Culver City community and especially the coaches that have worked with me this would have never happened," said coach Wright.