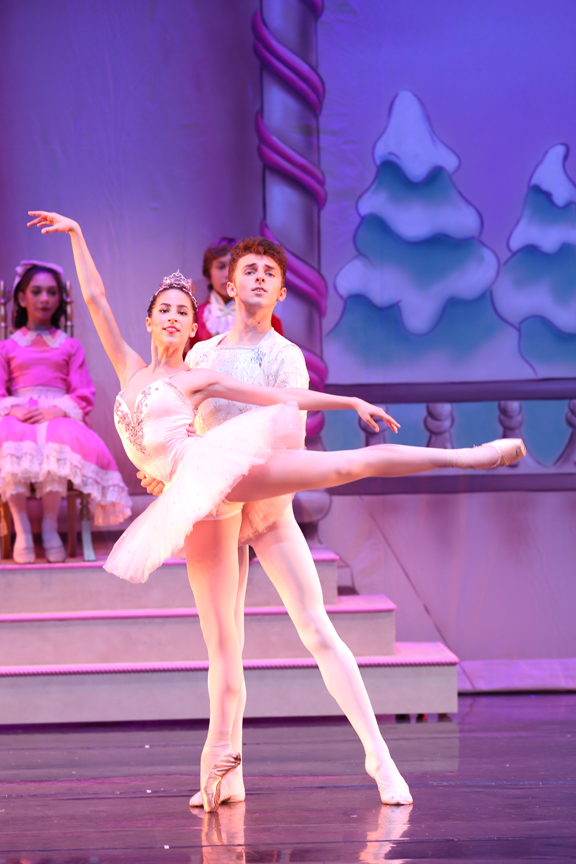 For 47 consecutive years, Southern California's longest running production of The Nutcracker has delighted audiences of all ages. This year in the age of COVID — with renewed determination, grace, and grit — Westside Ballet of Santa Monica will bring to life selected pieces from Tchaikovsky's beloved score for all to enjoy, albeit in different ways — virtually and outdoors.
To benefit Westside Ballet's Crisis Relief Fund, on Giving Tuesday, Dec. 1, the pre-professional ballet company plans to release archival Nutcracker footage from past productions, as well as previously recorded dress rehearsals of selected solo roles performed by six high school seniors — which were filmed in an open aired 'Black Box' while the dancers were wearing masks and observing all COVID safety protocols. 
Westside Ballet's 2020 Nutcracker abbreviated production of "Kingdom of the Sweets" will later be showcased on Vimeo after being pre-recorded at the Broad Stage to an empty theater, now planned for sometime in December. Several beloved characters: the Sugar Plum Fairy and her Cavalier, the Dew Drop Fairy, the vibrant Arabian and Spanish dances, as well as the beautiful Mirlitons, will be brought together, yet while staying apart.  
Because of the current surge in COVID cases and the new mandated state-wide health and safety precautions to slow the curve, Westside Ballet's production team have met with local authorities and have agreed to move the filming at the empty Broad Stage theater to mid December.  The exact date of the filming and the release on Vimeo is to be determined.
'The Nutcracker' will be headlined by Culver City resident Maya Zeevi, who started at Westside School of Ballet at age 5, will dance the coveted role of the Sugar Plum Fairy at The Broad Stage's filming for her second time since she debuted in the role in the abbreviated Nutcracker Suite in 2019. This will be her fifth and final Nutcracker performance.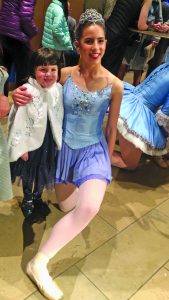 Despite the unconventional nature of this performance of 'The Nutcracker,' Zeevi is excited to get on stage "I am truly happy for any opportunity I get to dance. It fills me with so much joy and puts me in the holiday spirit," she says. "This year, I am looking forward to filming at the Broad Stage which will later be streamed on Vimeo."
 Zeevi admits that she is sad to leave Westside Ballet. "I am going to miss seeing my ballet family everyday," she explains.
"We really are just a big family, we tell eachother everything and seek advice from one another constantly. The teachers at Westside have taught me so much beyond ballet. They have taught me discipline and helped me develop a strong work ethic."
"We hope that our loyal audiences who have attended our sold-out performances year after year at the world class Broad Stage, will tune in to Vimeo on Giving Tuesday to enjoy clips of archival footage and some solo rehearsals previously filmed in an open-aired setting," Volunteer Guild President Richard Tahvildaran-Jesswein states.  
"Then, God willing — if we can get this current surge controlled — we hope that by mid-December, the Broad performances for this marvelous rendition of our Nutcracker tradition can go forward as planned.  I can honestly state that for our close-knit ballet community, the magic of Westside's Nutcracker tradition has helped keep spirits and hopes alive during this unprecedented local, national, and worldwide health crisis."
"One thing is certain: dancers will always find a way to dance," Artistic Director Harley further explains.
"A dancer's passion for their craft continues to grow and adapt in the face of any adversity. This has truly been an extraordinary time, but you cannot quarantine a soul. Our advanced dancers have continued expressing themselves physically and emotionally through their music and movement."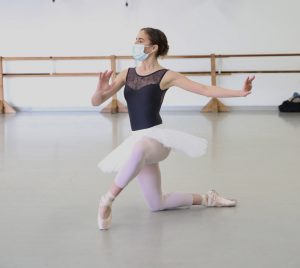 In addition, Westside's Nutcracker "Winter Wonderland" Market will be constructed outside the Westside Ballet Studios at 1709 Stewart St. in Santa Monica on Nov. 28 and 29 and Dec. 5 & 6 from 11 a.m. until 5 p.m. Keeping physical distancing and mask protocols in place, the Volunteer Guild's boutique committee will offer a delightful assortment of gifts for everyone on your list. Offerings include nutcrackers of all shapes, sizes, and colors, ornaments, puzzles, and more! Items will also be available for purchase online. 
A special day of celebration is planned to enhance the 'Winter Wonderland' experience, on Saturday Dec. 5, when a small number of dancers will appear in Nutcracker character costumes for socially-distant photo ops for fans of the ballet company. 
When deemed safe to do so, Westside Ballet's six high school seniors will embrace an unprecedented opportunity to perform complex principal roles on the Broad Stage in Santa Monica.  Though no audience will be permitted, everyone can still enjoy from their homes, a special filming of the enthralling Dance of the Sugar Plum Fairy, her Intrada with her Cavalier, and others –– as they will all be performed in a carefully controlled environment with reimagined choreography in which the dancers do not touch. 
Working within the health and safety parameters set by Los Angeles County, the talented pre-professional dancers will perform excerpts from The Nutcracker while maintaining social distance. A Safety Compliance Officer will be on hand to ensure all protocols are being observed. The skeleton staff, technical crew, and dancers will undergo mandatory COVID-19 tests prior to the filming and the number of support personnel will be kept to a bare minimum. 
"There is no doubt that we have all been challenged throughout 2020," says Westside's Artistic Director Martine Harley. "Westside Ballet was committed to find a way to continue to share the beauty and joy of dance — and also to provide our graduating high school seniors an opportunity to perform their dream roles.  So, until our resilience is rewarded and when we can perform again for audiences… we decided to present an abbreviated version of the Nutcracker this year to our community — and that in itself is reason to celebrate!"