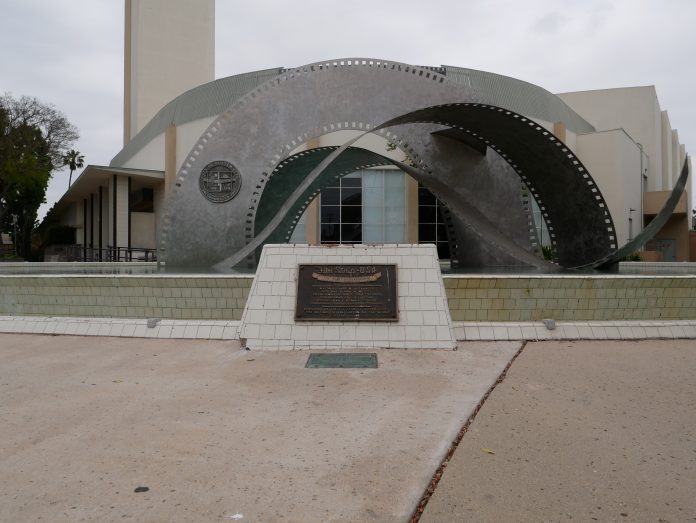 By Christian May-Suzuki
The 16th Annual Culver City Car Show is set for Saturday, May 11 from 9 a.m. to 4 p.m. at Veteran's Memorial Park, 4117 Overland Ave., Culver City. The show will feature over 400 vehicles, and there will be an awards show featuring a variety of different categories that will be voted on.
This is the third year that the show has been held at Vet's Park since the 2017 show was relocated from its original venue in Downtown Culver City due to construction. Free parking will be available at Sony Studios parking structure – Level 4 and above. Entrance on Overland Avenue.
On top of a wide assortment of hot rods, muscle cars, classic cars, customs, and all sorts of other vehicles in top shape and on display, there will be a beer garden, food truck court, and live entertainment featuring Dair Band, Chris Ameruoso, and Red Surf Band. There will also be an assortment of vendors at the show with a variety of different foods and other purchasable items.
There will also be an awards show to feature over 40 awards, including Best Flames, Best Detailed, Best Low Rider, the Mayor's Choice Award, the Big Daddy Award, and Coolest Convertible, among others. There will also be a headline award for all the cars to gun for: Best of Show.
Money raised by previous iterations of the car show have gone to countless youth organizations in the Westside, including Culver City Youth Health Center, Culver-Palms YMCA scholarships, Culver City Police Officer's Santa Sleigh, Culver City AVPA Foundation, Culver City Boy Scouts, Culver City Senior Citizen's Association, and many others.
The Culver City Car Show is put together by The Culver City Exchange Club – a volunteer organization of men and women who serve their community.
The Culver City Exchange Club members reside, own businesses, and/or work in the Culver City area. They are committed to providing the citizens of Culver City and the surrounding area a better place to live by providing funding for community-based organizations.
In addition to the Culver City Car Show, the Culver City Exchange Club also produce the annual Culver City 4th of July Fireworks Show and a Children's Disability Carnival in the fall.