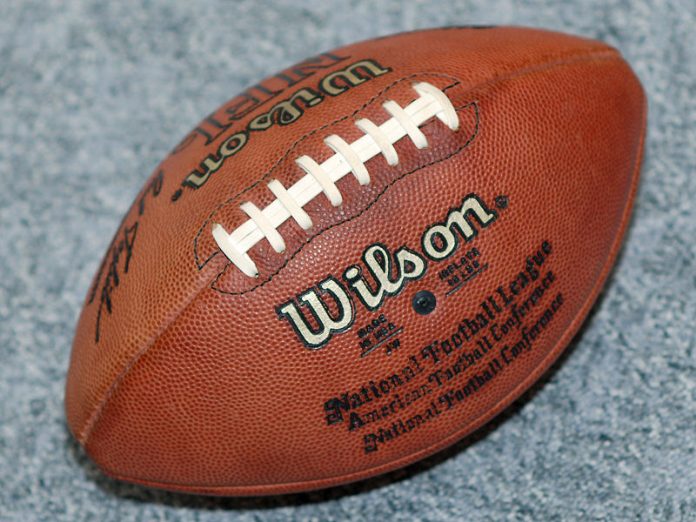 Friday night lights doesn't get any better than this. The Culver City Centaurs take on the Redondo Union Sea Hawks on Friday at 7 p.m. on the Culver City campus inside the Jerry Chabola Stadium. It's Home Coming Night for the Centaurs and Redondo is coming into the game with a perfect 6-0 record. After losing to Mira Costa last Friday night Culver City is now 2-4. Because of the magnitude of the game the atmosphere should be electric.
The Centaurs have lost three games in a row, and they continue to make mistakes at the wrong time. "We have to not beat ourselves," said Culver City head coach Jahmal Wright after practice last Monday. "First and foremost, we need to eliminate our mistakes, our penalties, our missed assignments and our turnovers. If we don't beat ourselves and we come out and tackle well and eliminate their big plays, we have a good chance of winning the football game."
For the past few years Redondo has not been very good on the football field but this year under new head coach Keith Ellison the Sea Hawks are rolling again. Ellison starred at Redondo and Oregon State before playing five years in the NFL with the Buffalo Bills. "He comes from a football family, and he has a lot of pride in his school," said Wright. "He has done a very good as a first-year coach.
"They have an outstanding quarterback who has a very strong arm, and he plays at a high level," said Wright. "Right now, he looks like the best quarterback in the Bay league. He also has talented receivers to throw to. We must be discipline in our coverages and find their receivers and take away their pass routes."
Redondo's 6'6, 210-pound quarterback, Christian Hunt has thrown for 1142 yards and 14 touchdowns. His favorite targets are Bobby Shaw, Justin Wunderli and Nate Stiveson. Their top running back is Colin Kelly.
The Centaurs will try to match Redondo's offensive talent with their own play makers. Their quarterback Sammy Silvia has thrown for 1341 yards and 11 touchdowns. Culver City's top receivers are Myles Singleton, who has caught 26 passes for 520 yards and five touchdowns,Mateo Torres has 32 receptions for 360 yards and four touch- downs, Justin Oum has 14 re- ceptions for 252 yards and two touchdowns and Braylon Singleton has caught 14 passes for 212 yards for one touchdown. The running back duties are held down by Maurice Burgess who has gained for 393 yards and scored four touchdowns.
On defense the Centaurs are led by Chuka Anuluoha, Nick Badour, Charlie Butler, Keenan Carter, James Wright, Braylon Singleton, Pierce Reynoso and J.R. Kirkwood. The number one special teams player this year is punter and place kicker Henry Brownlow.
The 21-12 loss to Mira Costa last week at Mira Costa was their third loss in a row. "We played a very good game last week, but we did not put all four quarters together," said Wright. "We came out strong and we started fast but we had several breakdowns that hurt us. We also had some tough calls that did not go our way. No excuses. Mira Costa made the plays that helped them win the game"
After losing three games in a row, sometimes teams start to hang their head. Not the Centaurs according to Wright. "We are pretty positive right now. Our team has to stay the course. This is our journey. We are facing adversity but there is still a lot of football to be played. There are four league games ahead of us and we need to get back on the winning track. I know we are capable of putting together a complete game."
One player who has a lot of faith in his team is receiver Mateo Torres. He had this to say after the Mira Costa game. "We just made a lot of mistakes. We played really hard, and we fought to the very end. We have to be better. We have to practice harder and trust our coaches. We have to trust each other, and we need to stay focused. A big part of the game of football is mental. We have to come together and win these next four games."