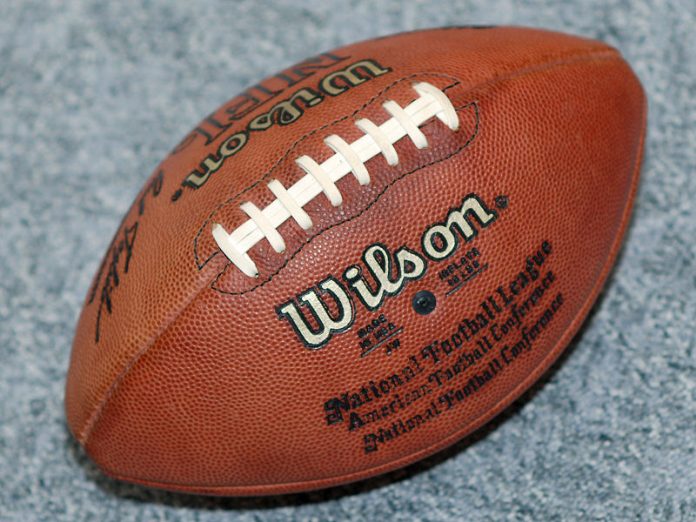 The Culver City high school varsity football team will travel to the Palos Verdes to battle Peninsula high school on Friday to play a football game that starts at 3:30 p.m. Most high school football games start at 7 p.m. but Peninsula does not have lights. The Centaurs are coming off an impressive 28-0 win over Redondo Union last Friday during a festive homecoming night at Culver City.
The Centaurs hope to continue their winning ways against Peninsula. The Panthers are 4-3 overall and 1-1 in the Bay league. The Centaurs are 3-4 and 1-1 in the Bay league. Both teams are tied for second place in league play with Mira Costa and Redondo Union. The first-place team is Palos Verdes at 2-0 and Santa Monica is 0-2.
Last Friday the Centaurs were expecting to face the best quarterback in the league in Christian Hunt, but he and several other key Redonda players did not play because of illness. "It was unfortunate that their star quarterback got sick," said Culver City head coach Jahmal Wright after practice last Tuesday. "When we saw that they would be without their starting quarterback we knew it was going to be tough for their second team quarterback because he had not played a lot of football this season."
Regardless of who was playing quarterback for Redondo Culver City's defense was the star of the show. "Our defense has pretty much been our calling card the whole season," said Wright. "Our defense has done a great job of carrying our team. Our defensive coordinator, Derrick Huezo and the rest of his defensive staff is doing a great job putting together a defensive game plan and the players did their jobs against Redondo. I am excited because when you have a good defense you have a chance to be in every ball game."
The defense is led by linemen Keenan Carter, Chuka Anuluoha, Tate Duve and Darryl Davis. The linebackers rely on Pierce Reynoso and J.R. Kirkwood to get the job done and play well in the defensive backfield is Braylon Singleton, Myles Singleton and James Wright.
"It felt good seeing the defense come back after a tough preseason and that close loss to Mira Costa last week," said defensive coordinator Huezo. "To play a team that has not lost a game and shut them out. It feels pretty nice. What stood out to me about our defense against Redondo is that everyone on the field knew their assignments. I was proud of them." Redondo came into the game with a 6-0 record.
Another coach who was proud of the defense was linebacker coach Cornell Myles. "Our defense is the key to the whole puzzle right now. If we can keep playing good defense, we should make it to the playoffs. But to win the next three games we have to be more disciplined. We are trying to get the kids to understand that. The kids need to focus better and play Culver City football."
On offense the star of the game against Redondo was running back Maurice Burgess. "He is playing his best football right now," said Wright. "He's had back-to-back 100-yard games. He has been a pleasant surprise for us. He is blessed with speed and toughness. We are very pleased with the way Maurice is running the ball and the offensive line is blocking." Burgess ran for 123 yards on 23 carries against Redondo and he also scored two touchdowns.
The next step in their 10-step regular season is the game against the Peninsula Panthers on Friday. "This is going to be a battle," said Wright. "Peninsula is coming off a big win over Santa Monica and we understand that the top three teams in the league will make the playoffs so we will be fighting to get into that top three and make the playoffs."