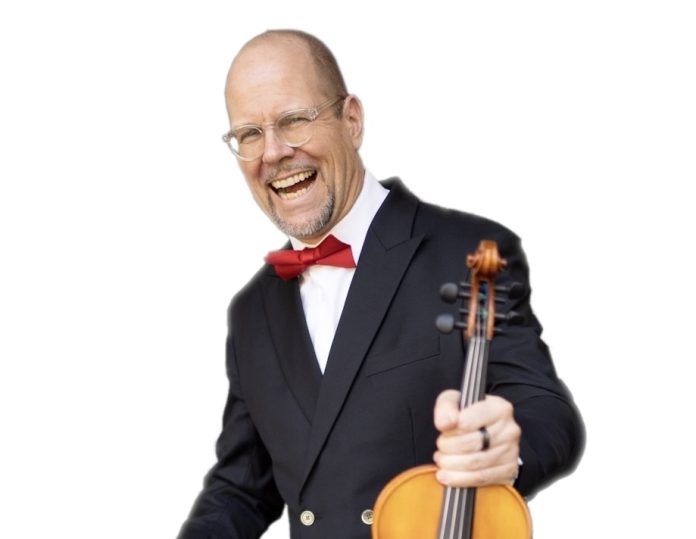 At its best, gypsy jazz (like its pioneer Django Reinhardt) is lively, energetic and mildly subversive. Benny Brydern knows this all too well. With one eye on the past and the other facing firmly forwards, Brydern knows how to keep the genre fresh and entertaining while always respecting what came before. He performs at Boulevard Music at the weekend, and he told the News about what he has in store…
When did you start playing and performing?
I received my first lessons at the age of six, but strictly classical for the first 15 years. I seemed to make progress pretty quickly and I remember my first school performances when I was 11 or 12 years old. I discovered the genre "jazz violin" in the '80s when I heard the late Stephane Grappelli live in Munich.
Describe your sound/style?
I do play straight classical if I'm put in that kind of music, but I like the idea of improvisation and was drawn early to traditional jazz like Louis Armstrong, Billie Holiday, Glenn Miller and Django Reinhardt. I like the fluidity and elegance of Grappelli's playing and went in that direction. In my 20s I discovered Jean Luc Ponty and other fusion/modern jazz players, but didn't experiment in that style myself too much.
What are your career highlights so far?
Los Angeles has an abundance of exceptional musicians of all styles and in 2008 I got connected with recording artist Yanni to tour with his group. Playing in front of the Pyramids of Egypt was definitely a highlight of my performing career.
What recorded music is available — particularly the most recent?
With an earlier formation called the Hot Club Quartette, we released two CDs following Django's inspiration. Recently I recorded an album called A Day in Vienna swinging the classics (Mozart, Bach, Schubert), gypsy jazz style.
Have you performed at Boulevard Music before?
Yes, for many years I have been there with different groups. Most notably with Janet Klein and Her Parlor Boys ( I've been a member for 20 years) and Jim Kweskin. Also a few times under my name.
What can the audience expect from the set this time?
Transporting the audience back to the clubs in Paris with hot and sweet melodic songs and virtuosic improvisation I hope. I have wonderful players with me and experts in that style.
What else do you have coming up?
I'm working on a new electro swing album, bringing retro melodies into the contemporary groove.
The Benny Brydern Quartet performs Hot Gypsy Jazz at 8 p.m. on Saturday, August 5 at Boulevard Music. Go to boulevardmusic.com for more information.
Elsewhere this week
The Culver Hotel will be hosting the likes of Sylvia & the Rhythm Boys, and Scotty Bramer. Go to culverhotel.com for more info.
There's a full program of music at the Cinema Bar this week, as usual. The Hot Club of Los Angeles plays every Monday, and Wednesdays are singer/songwriter and open mic night. Other artists performing this week include Raven, I See Hawks in LA, and Beto Calle. Go to thecinemabar.com for more info.