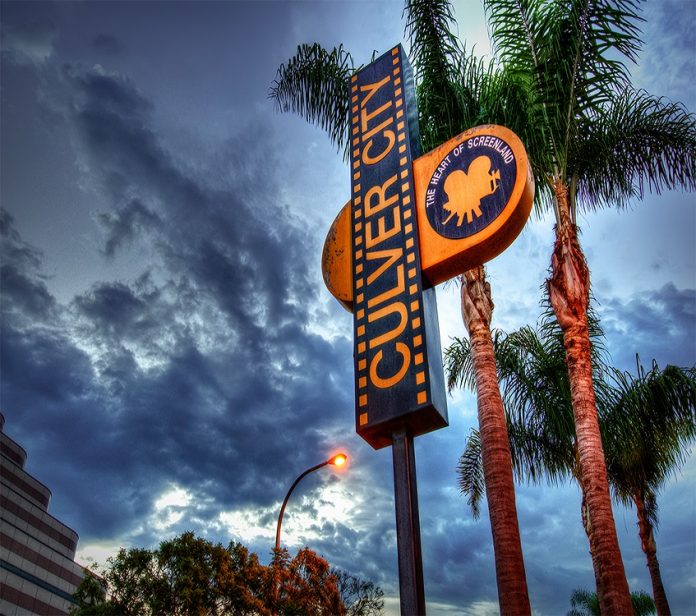 The Culver City Arts District and Arts District Residents Association will be the sponsor for this year's Art Walk and Roll Festival on Saturday, Oct. 6 from noon. to 6 p.m. at the Culver City Arts District located at Washington Boulevard between Helms and Fairfax avenues.
The Festival will feature live music, food trucks, kid's activities, and interactive art experiences. Maps will be available for patrons to take a self-guided stroll to visit local galleries, restaurants and retail stores.
The event will also include the first ever ReCharge component hosted by LA CoMotion. Patrons will experience a whole new world of electric mobility by trying out the latest electric scooters and electric bikes on a designated test track.
The event is sponsored by the City of Culver City, Lincoln Property Company, Clarion Partners, Karney Properties Company, Ivy Station Culver City, The PLATFORM, Morley Builders, Bernards, and the Helms Bakery District.
Because of limited parking, guests are encouraged to carpool, bike, or take public transportation to the event. The Arts District is located just one block east of the Culver City Expo stop or call Culver CityBus 310-253-6500 or visit the Culver CityBus website to plan your trip.
The Festival schedule of musical artists is as follows:
Main Stage 1: (McManus and La Cienega Ave)
12 p.m. HOLA High School Kids
1 p.m. Michael Monagan & The Sound (Jazz)
2 p.m. Connect (R&B)
3 p.m. Guts & Glory (Rock)
4 p.m. Mister Richie & The Pour Choices (Rock)
5 p.m. Goin Steady (SKA)
Stage 2: (Sherbourne & Washington)
12 p.m. Teodross Avery & The 5th Power (Jazz)
1 p.m. Double Batch Daddy (Blues)
2 p.m. Sarah & Starlights (Alt Rock)
3 p.m. Not From England (Alt Rock)
4 p.m. Sadubas (Pyshcdelic DJ)
5 p.m. Black Stardust (Grove Rock)
In addition to the musical talent, patrons will be able to enjoy various treats from several food trucks such as:
Black Flour – Healthy French Gluten Free Crepes
Goshen Cuisine – Asian Fusion
La Panini – Italian
Tender Grill – Gourmet Brazilian
Boulevard Salad – Healthy American Cuisine
Mandoline Grill – Vietnamese
Funky Chef Cafe – Mexican/Italian
This year's event marks the first-ever designated street closure within the Arts District at Washington Boulevard between McManus and Caroline avenues,
Residents who live south of Washington Boulevard will have access to and from their homes via Helms Avenue on the west of the street closure, and Sentney and Reid avenues east of the closure.  Residents who live north of Washington Boulevard will have access to and from their homes via Venice Boulevard.
Eastbound through traffic will be detoured onto National Boulevard; westbound through traffic will be detoured onto La Cienega Boulevard.
For more information about the Art Walk & Roll Festival including activities, gallery events, music venues, performers, and performance times, visit www.culvercityartwalk.com or visit the event's Facebook page at Facebook.com/CulverCityArtsDistrict.