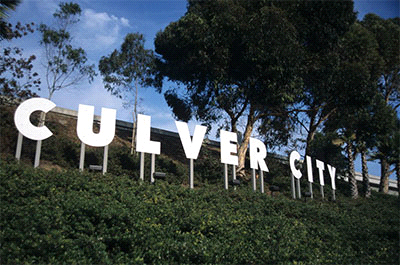 Culver City will play host to "Wallah She's Funny," an all-female Muslim comedy tour Saturday, Dec. 21 at the Robert Frost Auditorium, 4401 Elenda Ave., at 7 p.m.
"Wallah She's Funny" is the latest installment of the hilarious series sponsored by all Muslims and Penny Appeal USA.
The featured comediennes are Zainab Johnson, Hoodo Hersi, Yasmin ElHady, Atheer Yacoub, and Sabeen Sadiq.
The featured comediennes are meant to shed some light on the entire spectrum of the experience of Muslim women as they interact with their communities and the American society at large. "Wallah She's Funny" comedically celebrates contributions of Muslim women in a family-friendly exchange that is timely, and relevant.
Zainab Johnson, a stand-up comedian, and actress bases her comedy on the unique point of view of someone who grew up in Harlem as one of 13 siblings in a Muslim family. Zainab can most recently be seen in her breakout appearance on HBO's All Def Comedy, and has made appearances on NBC's Last Comic Standing, Arsenio, BET's Comic View, MTV's Acting Out, AXSTV's Gotham Comedy Live! and just recently starred in a new web series titled Avant-Guardians, which premiered Nov. 19.
Yasmin Elhady, the daughter of Libyan and Egyptian immigrants, is an attorney, comedian, philanthropist, and relationship expert. After completing a graduate fellowship at the American University in Cairo focusing on Arabic, she attended law school at the UCLA School of Law where she became president of her law class, as well as president of the Muslim Law Students Association. Her roles as mother, daughter, wife, and sister help inform her perspective and relate to other people's joy and pain with humor. You can catch her comedy at her @YasLaughs YouTube page.
Atheer Yacoub is a New York-based comedian, writer, and podcaster. Her comedy is inspired by her Palestinian-Muslim upbringing in Alabama. Atheer recently released her half-hour special for Comedy Central Arabia and has appeared on Gotham Comedy Live on AXSTV.
Yacoub co-hosts The No Fly List Podcast which features funny conversations with other comedians, artists, and interesting people of color. Atheer is also the co-creator of Muslim Girls DTF: Discuss Their Faith, a comedic web series discussing topics that affect brown and Muslim women.
Sabeen Sadiq is an actor/comedian/writer based in Chicago. She developed her comedy chops in San Francisco, performing all over the Bay area at popular venues including Cobbs Comedy Club and the San Jose Improv.
In Chicago, Sadiq played lead roles in the web series' Codeswitched and The Girl Deep Down Below. When she's not acting, you can catch her on her comedy tour "Outcasted", which has already had sold-out shows in NYC, Washington DC, Boston, Philadelphia, San Francisco, and most recently it was featured in Steppenwolf Theater's "Look Out" series, selling out both nights.
All proceeds of the "Wallah She's Funny" show will be donated to Penny Appeal USA, a nonprofit development organization working to alleviate poverty through sustainable programs. Their mission is to bring about an equitable world by tackling the root causes of poverty while bridging the gap between funders and poor communities in order to work together on long-term solutions that can help end intergenerational poverty.
The regular ticket price for the event is $35 however, a limited number of online early discount tickets can be had for $25.
The comedy show is rated PG-13, meaning that the subject matter, which includes dating and gender relations, is not suitable for children under 13.
For more information on the "Wallah She's Funny" comedy tour including the dates for future shows, please visit www.wallahshesfunny.com.