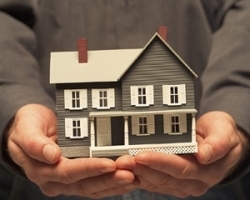 Dear Michael: I received an offer on my house that I don't want to accept because it is too low. How do I go answer the buyer? My Realtor says I need to counter. I'm skeptical of the process, and want to make sure I don't accept this price or give away my house.
            Answer: It sounds like you are having doubts regarding the ability of your real estate agent to negotiate on your behalf. You hired a real estate agent because you knew that his/her experience was a valuable asset that you did not have. You need to place your trust in his/her ability to get it done. Remember, your Realtor is looking out for your best interest at a logical level and not an emotional one.
            Countering is the right approach. The numbers of counters going back and forth until an acceptance is reached can be infinite. In my experience, it usually takes two to three counters until an agreement is reached. If either the buyer or seller decides not to counter or accept any of the terms of the agreement, the agreement is cancelled. Read carefully what you are countering before you sign. This is crucial, because once all terms are accepted, there is no turning back.
            Dear Michael: My property taxes have been re-assessed by the city, showing an increased value for the year, when, in fact, the prices in my area continue to decrease. How can I fight this increase? I tried calling the number on my notice, but it is a recording and there is no way of speaking to anyone.
            Answer: California law provides for a temporary reduction in assessed value when property value decreases. Your property value was previously reduced to reflect the decline in its market value. The fact that your property was increased makes little sense to me, as property values keep decreasing all across the state.
            In order to appeal the increased assessment, you will need to go to the county assessor's website at assessor.lacounty.gov. There is a link at the top right corner of the web page "Will My Property Be Reviewed for a 2011 Decline-in-Value?" Once there, fill in your address and AIN number, found on your property tax bill. The site requires two comparable properties sold in your area during that same year. If you don't have comparables, contact a local real estate agent, who will be glad give you the comparable sales. Once you submit your request, you will receive a confirmation giving a 90-day response time. The website also gives you the option of printing and filing by mail. Good luck.
            Dear Michael: Next summer our kids want us to have an in-ground swimming pool built in the backyard. A few neighbors have them, but most nearby houses do not. It would cost at least $35,000. Do you think a swimming pool would be a good investment and add value to our home?
            Answer: No. You would be very fortunate if the swimming pool adds as much market value to your home as it costs – unless you live in a hot climate such as Palm Springs, where most homes have swimming pools. My advice is to tell your kids to make friends with someone who has a pool. In fact, swimming pools can be a detriment when you decide to sell your home. Many families with small children refuse to consider buying a house with a swimming pool because of the drowning danger. Also, pools and pool equipment can be expensive to maintain. Building a pool should not be looked as an investment, but rather, as a benefit for your family to enjoy.
Michael Kayem is a Realtor with Re/max/Execs, serving Culver City and the Westside since 2001. Contact him at (310) 390-3337 or homes@agentmichael.com.