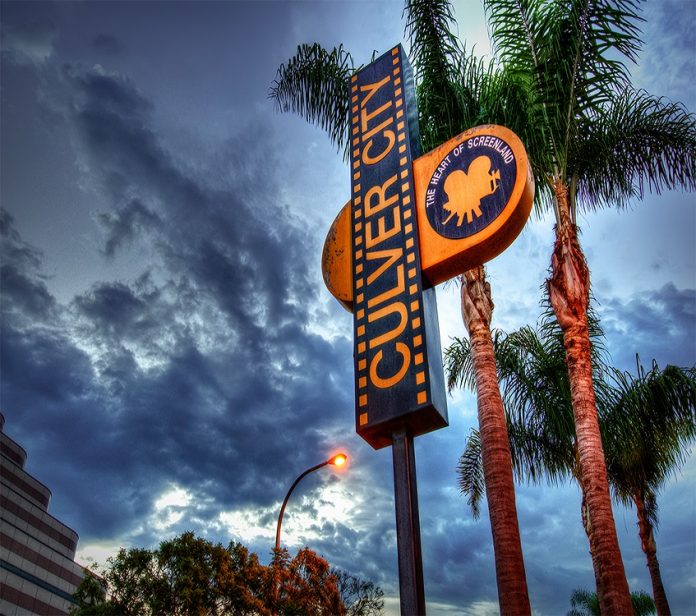 Cicchini's upcoming film 'Coming Up for Air,' which tackles mental health in students, will play at the Culver City Film Festival on Sunday at noon
Robert Cicchini speaks with a certain consciousness about him. His pauses are slight, but one listening can tell that he puts a great deal of thought into each word he speaks, his words carrying with them decades of experience in the industry of storytelling.
Cicchini was born and raised in Detroit, and always saw acting and the entertainment business as a whole as a way to "get into people's heads." He didn't really participate in  theater until he got to college, but he says he knew that he wanted to act as soon as he started up.
"My instincts were confirmed," Cicchini remembers.
He still approached the pursuit with a level of thought and contemplation that he still carries with him today.
"When I became very serious about it, I realized it was a huge decision to make because getting into acting is rather unorthodox," Cicchini explains.
Cicchini quit school and traveled for a year, trying to weigh all of the options before making a decision that steered the trajectory of his life.
He went for it.
Cicchini quickly showed he made the right decision, gaining acceptance into NYU's prestigious acting program, where he studied for three years.
After he graduated, he experienced your typical actors' struggles but found something new: directing. He met an actor named Jack Stehlin, another fellow Culver City resident who Cicchini says helped him along the directing path later in life.
That path was put on hold as Cicchini found his big break: a spot in 'The Godfather III.'
"It wasn't as famous as the other two, but it was still very meaningful to me," Cicchini recalls.
This got Cicchini started on a New York acting stint that lasted over a decade. He eventually moved to Los Angeles as more jobs came in, and things started going well for him quickly, mostly in the television business.
Cicchini and his wife decided to move out of their first Los Angeles apartment into a rental home in Culver City and eventually decided to purchase the house in the early 2000s, where they have lived ever since.
It is also during this time where Cicchini's old friend Stehlin asked Cicchini to help direct plays, which is what Cicchini credits for his jump from actor to actor/director.
"I was very familiar with sets because I had been on a lot of film sets, so it's not like I was coming in green."
Cicchini had mainly pursued theater acting for most of his career, despite the success he had in television. Cicchini says that his transition into theater directing was seamless, but he spent some time with Stehlin before working on his first personal film project, which Cicchini remembers bombing magnificently.
He would not be discouraged. "All that stuff is not easy," Cicchini says. "It's complicated, and a lot of elements have to come together, and I think I understood that."
"Basically, it was just a question of forgiveness. So, I struck out. Does that mean I am not going to go up to the plate again? No, I am going to go up and do better next time."
Around 2012, a producer from Michigan reached out to Cicchini to ask him to star in a film, but the director left about a week into the project, forcing Cicchini to take over as the director.
"That's really where I got my feet wet as a film director,' Cicchini says.
In 2016, Cicchini received the script for 'Coming Up for Air' from that same producer, and quickly signed on. The story focuses on ceramic artist Anna Russell and her son Stan, a straight-A college student and diving champion who is seeking a spot on the men's 10m Olympic diving team. The pressure and stress to succeed in his high-stakes athletic competition while maintaining good grades and social life begin taking their toll. Stan starts to unravel, quits the team, and disappears.
There will also be a unique feature to this screening, as a panel discussion after the noon screening will be held. It will focus on the key role caregivers play in helping those in need to receive the timely treatment they need. Director Robert Cicchini, costar Chase Yi, producer Roger Rapoport, and editor Gene Gamache will join Rogers Behavioral Health Clinical Director R. Lindsey Bergman, Ph.D. for the post-screening panel.
Cicchini also teaches acting classes and says that his acting career is still ongoing, but sees himself as both an actor and a director now.
"Acting has always been my first love, and theater is the stage for actors, and the actors are super important in filmmaking, but it is an enclave of directors and editors that have the most storytelling power," Cicchini explains.
Coming Up For Air's story has been praised by mental health and suicide prevention groups as a relatable and believable drama touching families everywhere, and it was Cicchini's direction that helped get the most out of a deep and sensitive story. But it wasn't easy.
"The raw cut of the film was three and a half hours, and we had to get it down to around two hours," Cicchini explains. "[Editor Gene Gamache] was extremely instrumental in making that happen.
This film comes as the discussions on mental health in schools heightens following the school shooting epidemic that has been in the center of the public eye around the country following the Sandy Hook shooting in Dec. 2012.
"It's on everyone's lips, but when we made the film, we didn't really foresee how timely and tragically relevant it would be at this point in time," Cicchini laments.
Instead, Cicchini simply wanted to do as he always has: telling a story.
"Everyone has a personal incident that either happened to them or someone they love or someone they know that has to do with mental health," he says.
"When I have gone to some of these screenings, it is remarkable the reactions that we get from not only how this film touches them, but how they relate to it in their own lives."