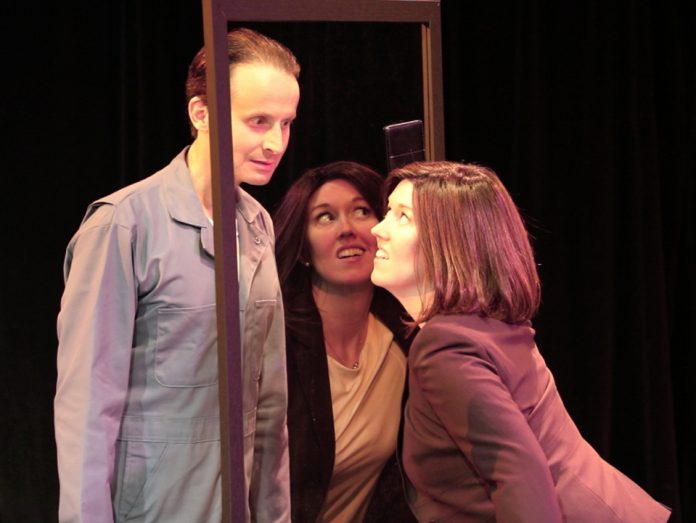 Stage Page, Oct. 4
Fueled by a rabid cult following since the songs debuted online in 2002, SILENCE! THE MUSICAL was expanded into a live stage show and shattered every box-office record at the 2005 FringeNYC Festival. After winning the NYC Fringe's Best Musical Award (2005), it went on to be listed in Time Magazine's Top 10 Plays and Musicals (2011), and won the Off-Broadway Alliance Award for Best New Musical (2012) and the Los Angeles Drama Critics Circle Award – Musical Score (2012) during its highly acclaimed 2012 run at The Hayworth Theatre.
Combining whip-smart dialogue and shocking songs, this bawdy and raunchy unauthorized comedic parody of the iconic movie "The Silence of the Lambs" with Music & Lyrics by Jon Kaplan & Al Kaplan, Book by Hunter Bell, is sure to be popular with seasoned fans of the movie and FBI rookies alike when it returns to Los Angeles on October 11 thanks to Bucket List Theatre, featuring original Los Angeles cast member Jesse Merlin as Dr. Hannibal Lecter, Amanda Conlon as Clarice Starling, and a multitalented cast including Nick Dothée as Buffalo Bill, Julie Ouellette as Catherine Martin, Brian Dyer as Jack Crawford, Kevin Michael Moran as Dr. Chilton, and the lambs portrayed by Courtney Bruce, Jesse Gavin, Jeff LaGreca, Tyler Marcum, Philip McBride, Michael C. Silva, and Suzanne Slade. Rounding out the cast is Patrick Pizzolorusso (Jack Crawford understudy).
SILENCE! THE MUSICAL follows rookie FBI agent Clarice Starling as she matches wits with the brilliant but insane cannibal, Dr. Hannibal Lecter, in order to catch the serial killer known as Buffalo Bill. Clarice faces her own demons while racing the clock to unlock Lecter's clues before another innocent girl is killed and skinned by Buffalo Bill. This laugh-out-loud naughty satire features a singing and dancing chorus of lambs narrating the action as Buffalo Bill gleefully dances a hoedown while kidnapping hapless Catherine Martin. Even Dr. Lecter, scary as ever, sings about the life he'd like to lead someday outside the prison walls. Along the way, the entertaining lambs keep the story moving from scene-by-scene with musical commentary and tons of laughter!
Bucket List Theatre's SILENCE! THE MUSICAL directed and choreographed by Amanda Conlon with musical direction by Edgar Cardoso, will provide a silly and suspenseful salute to the film from Oct. 11 to Nov. 3 on Thursdays, Fridays and Saturdays at 8pm at the Let Live Theatre (at The Actors Company), 916 N. Formosa Ave., Los Angeles, , presented under the auspices of the Actors' Equity Association Los Angeles Self-Produced Project Code. General admission tickets are $35 and may be ordered online at www.bucketlisttheatre.com/tickets.
Be advised that this show contains strong language and subject matter and is not recommended for children and those easily offended. For more information about the show, visit www.bucketlisttheatre.com/silence or follow Bucket List Theatre on Facebook, Twitter, Instagram and YouTube.