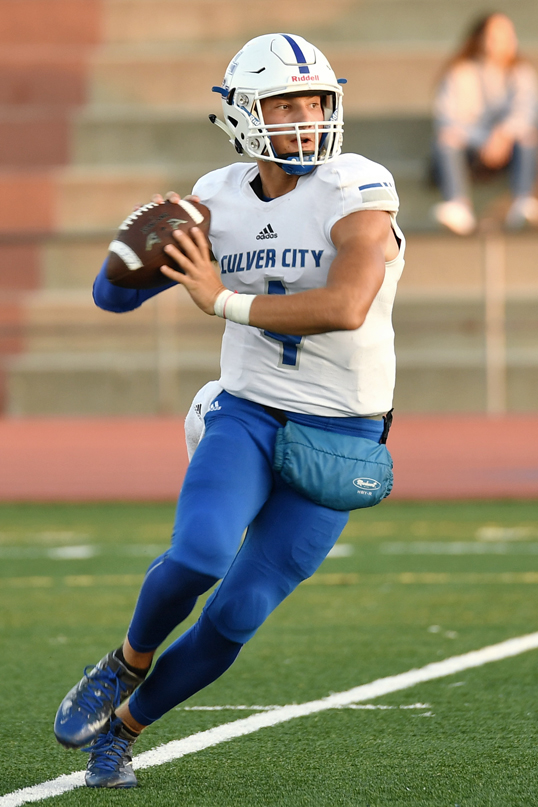 EDITOR'S NOTE: An article ran in the April 22 edition titled 'Apple Valley spoils Culver City's undefeated season' was written by Steve Finley. It was misattributed to Christian May-Suzuki. We apologize for any inconvinience this may have caused.
The entertainment world had Elvis Presley and Michael Jackson. The sports world has Tom Brady and Michael Jordan, and Culver City High School has Zevi Eckhaus. Obviously is not logical to compare a Culver City athlete to some of the world's greatest, but greatness is greatness at any level. 
For those of us who have witnessed his extraordinary talents the last three years we saw a junior Drew Brees. 
During this past season that ended a few weeks ago Eckhaus broke the school career passing record when he threw for 10,210 yards in four years, which broke the previous record held by another great Centaur quarterback, Darius Banks. 
He probably would have thrown for over 12,000 yards if the 2021 season had not been cut short because of the pandemic. They played only five games instead of the regular 10 games plus the playoffs. In Eckhaus' last game as a Centaur, he threw for 418 yards and six touchdowns against Apple Valley on April 16.
During his four years on the Culver City varsity football team, Eckhaus accumulated impressive feats and achievements. He threw 137 touchdowns in his career, he passed for 4456 yards in one season, threw for 577 yards in one game, he had 59 touchdowns in one season, he threw for over 340 yards in ten games, he had 15 games where he threw at least four touchdowns and three games where he passed for seven touchdown, all while throwing only 17 interceptions in four years. He also helped the Centaurs win a CIF Championship in 2018.
"I don't know where to begin," Culver City head coach Jahmal Wright said, talking about how much Eckhaus has meant to the football program. "He is such a great kid. He is such a special young man. He is self-made. Everything he has gotten he has worked hard for. Nothing was ever given to him and he would not have wanted it any other way. It's been awesome watching him grow."
Eckhaus, who will be playing football in the fall at Bryant University, would be the first one to tell you it is a family affair at Culver City. Parents, coaches, athlete director, teachers, counselors, training staff and fans all played a part in his development. 
"I am grateful for the people who are around me," Eckhaus said. "I am grateful for everything that has happen and I am looking forward to the future. I have been blessed beyond what I could have dreamed of and I am extremely blessed for the opportunity to put on a Culver City uniform. I am grateful Culver City gave me a chance to play football at the varsity level."
Eckhaus continued to say, "Honestly I could not be in a better position. I think God, my family, the coaching staff and my siblings. I thank everyone for my success. The last four years is something that I will take with me the rest of my life."
While he was setting records, he stayed humble. After home games he would throw passes to his little brother and other kids. "That's the most important part," Eckhaus said.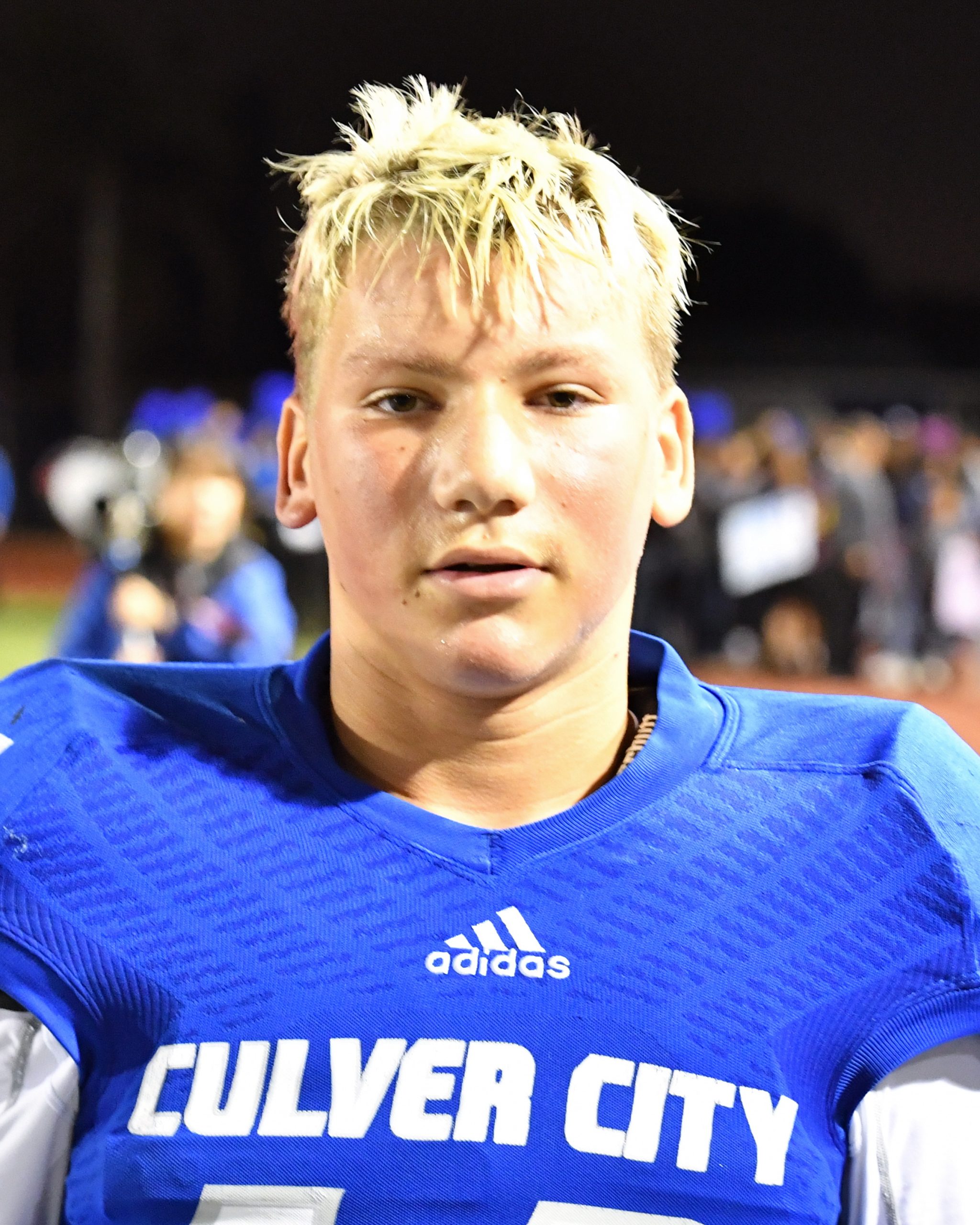 "To be a role model for the kids is important because I remember being that little kid. To be able to make a connection on any level, it means a lot to me. One day those kids will remember those moments. It's very heartwarming for me and I appreciate it."
Another thing Eckhaus appreciated was a great training staff that kept him and his teammates on the field for four years. Head Trainer, Marcos White and his staff of student trainers do a fantastic job of keeping all of Culver City's athletic teams free from injuries. 
"Mr. White knows what he is talking about," Eckhaus said. "Every year he spreads his knowledge to the student trainers, and they help us throughout the week in practices and on Friday nights. Without a good training staff, it is hard to keep everybody healthy. I am thankful we have Mr. White as part our team."
During the past few months, Eckhaus has helped put Culver City's football team on the world-wide stage because his name appeared in the Los Angeles Times almost every week. "It's pretty cool but I don't really look at stats I look at team victories," said Eckhaus. 
Eckhaus wants to be remembered as a player that always worked hard and was always there for his teammates. "When I was a freshman at one of my first practices at Culver City, Darius Banks actually showed up and introduced himself to me. He told me he wanted me to break his records. He did not know who I was or how good I was. Those were some of the first words he ever said to me and those words really stuck with me. After the record was broken, he actually called me. I was star struck. Regardless of what I have done at Culver City, it is truly special to have someone like Darius Banks congratulate you."