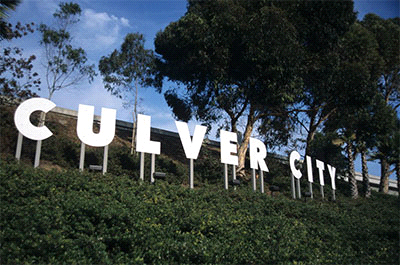 By Christian May-Suzuki
The Wende Museum will unveil two new programs — entitled "Crumbling Empire: The Power of Dissident Voices" and "Upside-Down Propaganda: The Art of North Korean Defector Sun Mu, from noon to 5 p.m. Sunday, Feb. 10.
Both exhibitions feature what the museum refers to as "subversive" art from some unlikely sources.
"Crumbing Empire" is highlighted by a poster design from the period of Soviet Leader Mikhail Gorbachev's policy of glasnost (openness) that took place during the 1980s and early '90s.
Beverly Hills High School teacher Tom Ferris traveled to the Soviet Union often with his wife Jeri, and acquainted themselves with 38 Moscow-based artists, who were trained in poster design that harnessed new countercultural energy.
The Wende Museum acquired 234 of these paintings from the Ferrises, and a selection of these works will be featured at the "Crumbling Empire" exhibition, along with posters from the collection of the American Institute of Graphic Arts in San Diego, which represent the glasnost and perestroika (restructuring) eras.
However, the center of the exhibition will take a much different tone, displaying contemporary works from iconic American street artist Shepard Fairey, paired with Vitaly Komar and Alexander Melamid's Unity (1993).
Fairey, who is best known for designing the iconic Barack Obama "HOPE" poster, puts forth work that echoes the same counter-cultural tones that is prevalent within the Russian piece.
Wende Museum officials believe that this unique pairing will "ask viewers to seek aesthetic and political parallels, continuities, and differences in subversive expressions across national and historical contexts."
"Upside-Down Propaganda" is the first showing of the work of North Korean defector Sun Mu in a U.S. museum. Mu, whose current name is a pseudonym meaning "no borders," fled the regime in 1998 after spending most of his life as a propaganda poster artist in his country.
He has since harnessed that training to create works that mock and criticize the same people and systems he had once been tasked to praise.
Mu has not been able to display his work without facing some obstacles. His first exhibition in Seoul was met with such confusion that authorities were called by people, who mistook Mu's work for legitimate North Korean