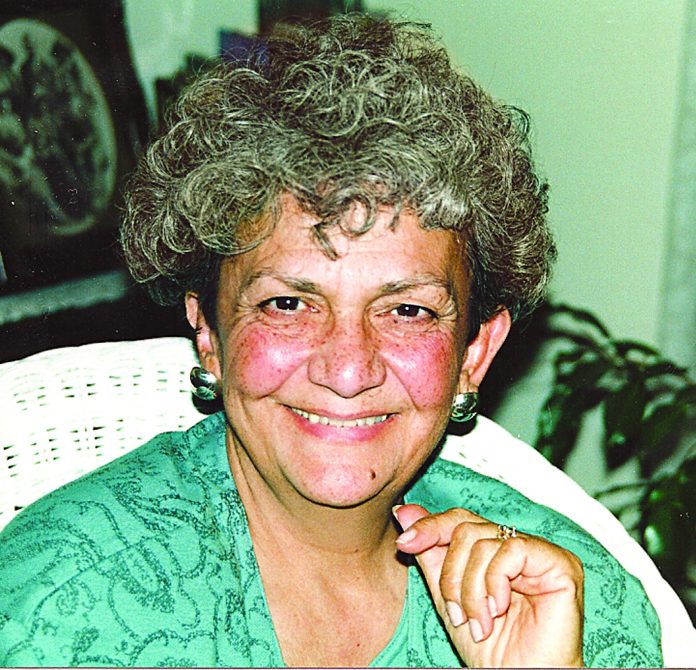 Mary Louise Tangalakis, a former Culver City resident and matriarch to three generations of Culver City attorneys, passed away peacefully on Nov. 28, 2018. Mary was born in Los Angeles in March 1930, to Louie and Josephine Toskas.
She was a dutiful "Daddy's Girl," and spent many of her early days assisting her father at his Watts Coffee Shop.
At age 18, she met Dan Tangalakis and after a whirlwind romance, the two married in 1949 and settled in Culver City. With the support of his loving wife, Dan reached his dream of becoming an attorney, and in 1955, established a law practice at 4264 Overland Ave.
The family legacy continues through their son, Phillip Tangalakis, and grandson, Christopher Hook, who both practice law in the location Dan did business.
Mary was a devoted mother to 5 children: Phillip, Paula, Steve, Louis, and Christina. Her passions included the health and success of her family, art, design, Greek Orthodoxy, culture, and travel.
She was well loved by all who knew her, "as she was a loyal friend, an artful host and generous beyond measure," family said.
She loved raising her family in Culver City, with its great schools and parks, and a sense of 'small community.' Some of her fondest memories of Culver City were watching her children participate in the Fiesta La Ballona Kiddie Parade, learn to swim, and play at the Culver plunge and parks during the summer months. Mary was a member of the Culver City Guidance Clinic and the Farragut School PTA.
In 1974, she and Dan moved to Tarzana, with Dan maintaining his law practice in Culver City. They became known for their joyous backyard parties and Easter celebrations, where there was always a taste of their Greek and Mexican cultural backgrounds, evident by the music, food, and dancing.
Mary was preceded in death by her husband Dan, her son Steve, and her great-granddaughter, Farin Rose Hook. She is survived by her children, 11 grandchildren, and 8 great-grandchildren.
Services for Mary Tangalakis will begin at 10:30 a.m. Saturday, Dec. 8, at St. Sophia Cathedral in Los Angeles. A memorial lunch will follow in the church hall.