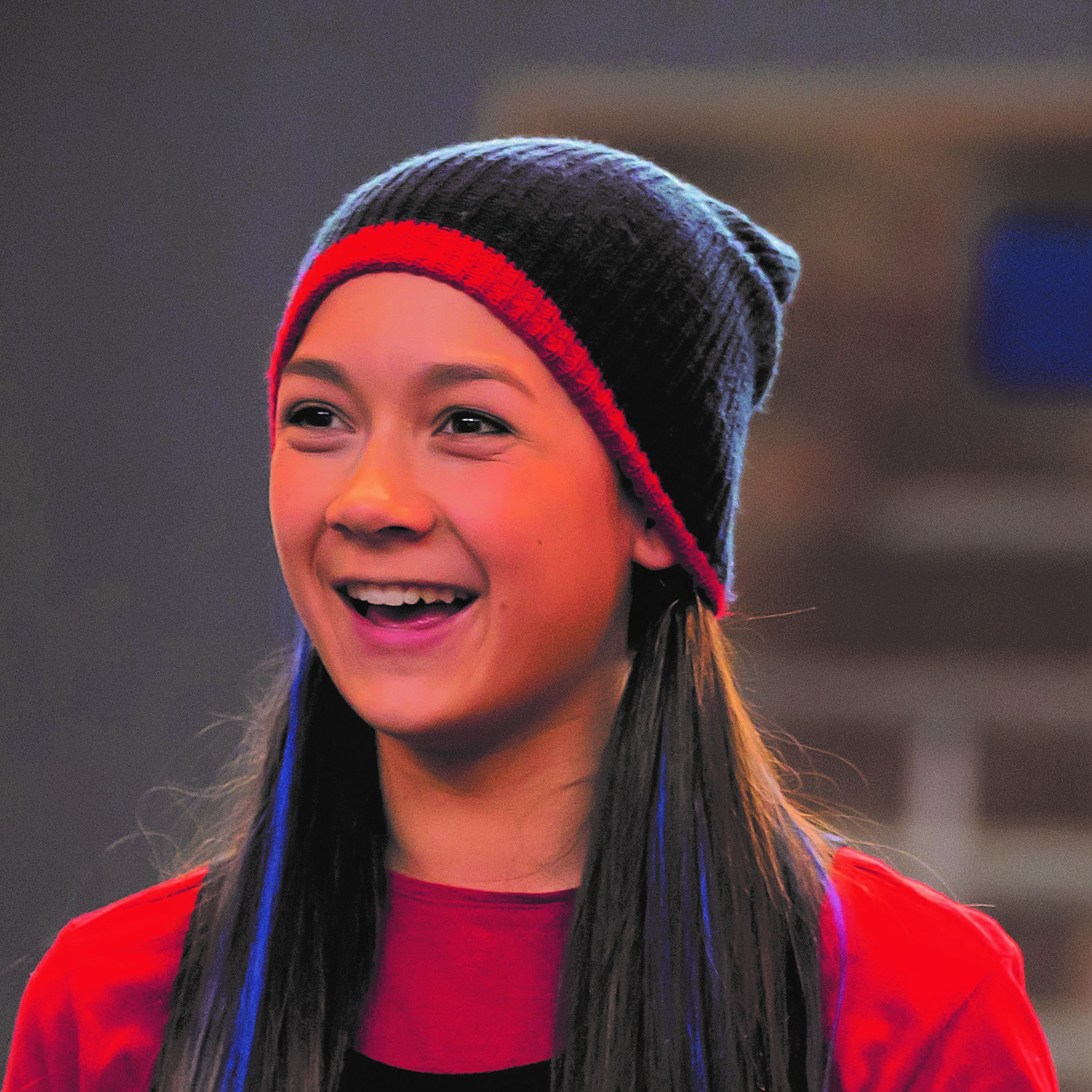 Sometimes, when people say, "follow your dreams," they don't actually mean it. They don't mean for you to suffer through the aches and pains that get you to a job people aren't talking about.
Ellowyn Stanton's parents do not fall under that category. While they both hold jobs at Sony and her father acts on the side, they have allowed their daughter to find her calling on her own, and she found a unique calling: circus performance.
That passion clearly shines through in her speech and has led Stanton, 15, from the warm confines of her home in Culver City with her family to the unknown world of Montreal, Canada alone as a young teen.
But what was there for her? While Montreal is not exactly the first place you think of when talking about the circus business, Stanton was able to come across two important opportunities.
The first was the reason she decided to make such a big change in the first place: a chance to star in a brand-new circus-themed TV show. These kinds of shows are incredibly rare, even before the popularity of the circus has declined in recent years. Such an opportunity aligned so perfectly with Stanton and her interests that it almost seems like she was born for the role.
The show, called 'Big Top Academy' was created in collaboration with Cirque du Soleil. Set in a fictitious circus arts boarding school, 'Big Top Academy,' which is currently streaming on Hulu, tells the story of a group of students from different backgrounds and have a variety of skills. Some are already circus artists, others come from ballet and gymnastics, while a few have no formal training at all but share the same dream of becoming professional circus artists. The show was recently nominated for Best Children's or Youth Fiction Program or Series at the 2020 Canadian Screen Awards.
The second was an opportunity to attend École Nationale de Cirque (The National Circus School). As the name suggests, the school is meant for aspiring circus performers to hone their craft alongside an academic program, and is considered the "Harvard of circus schools."
Of course, there's much more to the story than that. Originally, Stanton was a gymnast, picking up the sport at the age of three, and quickly advanced in the sport despite her young age, competing from ages five to 10.
Eventually, this branched out to something more, as Stanton still felt she could expand on her craft.
"I wanted to do something a little more creative," Stanton explains. "Gymnastics is very straight forward; you do certain moves on certain notes. Since my dad was an actor, I had always liked performing, and I wanted to be like him, but I wanted to include my acrobatics abilities, so that's when we decided that circus was a viable option."
On her 10th birthday, Stanton had a birthday party that was circus themed and got to experience life for the first time.
Her mother soon signed her up for 'Le Petit Cirque,' a circus school for kids based in Inglewood. She continued to love it, quickly picking up an affinity for the trapeze.
At this point, she was still in the Culver City school system, starting at El Marino and transitioning over to Culver City Middle School. However, she only attended a single day of eighth grade before springing on her first breakthrough opportunity.
"I had learned about 'Big Top Academy' through Le Petit Cirque and I auditioned. I had to send in a tape of all my circus skills as well as my acting skills. When I got the part, I realized I had to move to Montreal."
Obviously, such a transition is jarring, but Stanton was able to take it in stride. She says that she didn't have too much trouble making the transition from Culver City to Montreal.
"For the first few months, everything was happening so fast and I was having so much fun that I didn't really even feel that I was no longer in Los Angeles, and I was actually doing this," Stanton recalls.
"Soon, it just became the norm."
Big Top Academy filmed in 2017 and 2018 and put out 52 episodes, with Stanton playing one of the main characters named Phoenix. It was during this period of filming that Stanton first caught wind of École Nationale de Cirque.
"One of my friends who was on the show went to the school, but just for afterschool, and that's where I first found out that it was an actual school," Stanton remembers. "So, we both auditioned and we both got it, which was great."
Stanton has a rigorous schedule at the school, with her day lasting from 8:30 a.m. to 6:30 p.m. According to Stanton, she splits time about half and half between academic work and circus training.
Yet despite the long work, she still exudes the love for what she does in her words. Despite the odd nature of her calling, she has succeeded at a remarkably high level at such a young age and only looks to go further. She has ambitions to join Cirque Du Soleil, and with the right amount support and a drive based in an unrelenting love for what she does, Stanton is well on her way to just that.