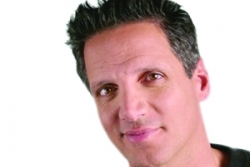 Dear Michael: Our home is in escrow and the buyers have asked us to pay for a home warranty. Is this customary?
Answer: Home warranties offer you protection for one year against potential costly problems, such as unexpected repairs on appliances or home systems, which are not covered by homeowner's insurance. Home Warranties are common because they cover items during the time immediately following the purchase of a home, a time when many buyers find themselves cash-strapped. It is customary for the seller to purchase a buyer's home warranty, the cost for coverage on a three-bedroom house should not exceed $600. The warranty is renewable after the first year at the buyers cost. Please note that there is a fee for every service call, usually around $60 per visit.
Dear Michael: We are buying our first home and would like to know how much we will need for our down payment?
Answer: The larger the down payment, the less you have to borrow, and the more equity you'll have. Mortgages with less than a 20 percent down payment will require property mortgage insurance (PMI) policy to secure the loan. PMI can run in the hundreds of dollars depending on the loan amount. When considering the size of your down payment, consider that you'll also need money for closing costs, moving expenses, and possibly some repairs and decorating. If you can put 20 percent down you will have a better rate and no PMI and therefore be saving on your monthly mortgage payments.
Dear Michael: What happens on the day of closing and can I move in on that day?
Answer: Five to seven days prior to the close you as the buyer will need to deposit any remaining money from your down payment due to escrow. At this same time you will sign your escrow and loan documents. Loan documents will then be returned to your lender for final review. Closing is the day in which the deed is exchanged for the sales proceeds. "Recording" will take place on that day, which means that the deed and any mortgage documents are recorded at the county court house and transferred to you as the new owner as official record. These documents are made as "public record" for anyone to view them. The actual day that you can move in will be determined by the terms of your purchase agreement. It may be the day of closing, or it may be a day or two after the closing.
Michael Kayem is a Realtor with Re/max Estate Properties serving Culver City and the Westside since 2001. You can contact Michael with your questions at 310-390-3337 or e-mail them to him at: homes@agentmichael.com.