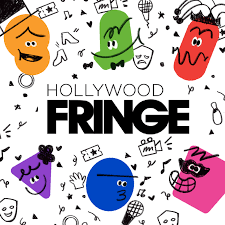 The Hollywood Fringe Festival is an annual, open-access, community-derived event celebrating freedom of expression and collaboration in the performing arts community. The non-profit company gives 100% of box office revenue back to participating artists and venues, and that's over 3.4 million dollars since the inaugural festival in 2010. This makes donations essential for both day-to-day festival costs as well as the growth of festival programs and resources.
Participation in Fringe is completely open and uncensored as to what can be presented. This free-for-all approach underlines the festival's mission to be a platform for artists without the barrier of a curative body. By opening the gates to anyone with a vision, the festival is able to exhibit the most diverse and cutting-edge points-of-view the world has to offer. Additionally, by creating an environment where artists must self-produce their work, the Fringe motivates its participants to cultivate a spirit of entrepreneurialism in the arts.
But of course, Fringe did not take place in 2020 due to the shutdown of in-person theatre due to the pandemic. Organizers held their breath while listening to the news for over a year, and then announced its return in August 2021. And I am happy to report after a week of previews, the 11th annual Hollywood Fringe Festival is opening to the public for both in-person and virtual performances from August 12-29.  Get ready as the Arts infiltrate the Hollywood neighborhood as fully equipped theaters and other unexpected places host hundreds of productions by local, national, and international arts companies and independent performers.
During previews, I attended quite a few virtual shows and can report that both the excitement and creativity associated with Fringe are still very much in place.  There's an abundance of solo shows as well as dramas, comedies, musicals, dance and cabaret performances, as well as my favorite – immersive theatre being done on Zoom where at-home audience members can play a part during the performance – being offered at low cost, with enough performances daily to keep your calendar full during the entire run. 
Please know the Hollywood Fringe Festival is dedicated to ensuring the health and safety of all patrons and artists, with all venues complying with guidelines and regulations established by the Los Angeles County Department of Public Health, as well as the CDC, and the California Department of Public Health. Safety guidelines will be strictly enforced at all performances including requiring everyone to present a current photo ID, wear a mask indoors, and present proof of vaccination against COVID-19 or a negative COVID-19 test (within 72 hours of attending). 
While the organizers know that in-person participation this year is going to be a tough choice for some, (including me) even with the safety guidelines in place, I encourage you to participate in the digital Fringe experience which allows you to support artistic creativity while viewing shows from the comfort of your own home, often as they are taking place inside a theater.  
To find out more about all the shows being offered by title, with day-to-day listings of performances at various locations in chronological order, and to order tickets both in-person and virtually, please visit https://www.hollywoodfringe.org/ While there, you can also read my reviews of shows I attend virtually as well as add your own to offer feedback so necessary for performers and producers who are often presenting the world premiere of their very personal and emotionally-packed plays.