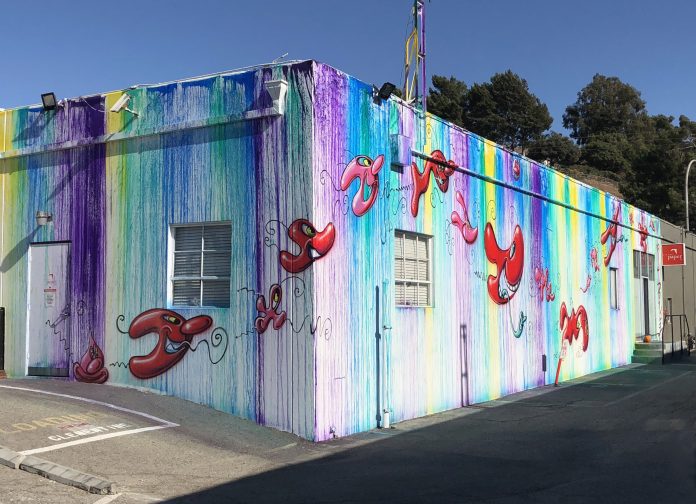 Hiromi Paper will celebrate its 30th anniversary on Saturday, July 28 and plans a celebration that will include a reception, as well as various workshops.
Hiromi paper first opened its doors in 1988 on Melrose Avenue in West Hollywood, where artists would place orders for a traditional handmade Japanese paper called washi. The business grew throughout the years and relocated to Venice, Marina Del Rey, Santa Monica, and then it eventually landed in Culver City in 2017.
Edwin Arzeta, manager of Hiromi Paper, stated that "many international artists and institutions have been included in the clientele of Hiromi Paper."  The Getty Research Institute, LACMA, The Met, National Archives and Gemini G.E.L. are some of the prestigious institutions who have benefitted from Hiromi's papermaking expertise.
Blockbuster movies like A Wrinkle in Time, Westworld and Memoirs of a Geisha have all utilized the creativity of Hiromi's papers to create Japanese period set pieces and even costumes stated Edwin Arzeta of Hiromi Paper.
From 2 to 4 p.m. Japanese paper makers will teach workshops on pinwheel making, paper marbling, chigiri-e, and papermaking. Chigiri-e is a Japanese art form where colored paper is torn to create images which may resemble a watercolor painting, according to Wikipedia.
Reservations are appreciated. Tacos, snacks, and drinks will be served first come first served beginning at 3 p.m. Check in when you arrive to receive your wristband and ticket. The event is free of charge.
Hiromi Paper is located at 9469 Jefferson Blvd., Suite 117, Culver City. For questions or to contact the organizer, call 310-998-0098 or 1-866-HP-WASHI. You can also send an email washi@hiromipaper.com.