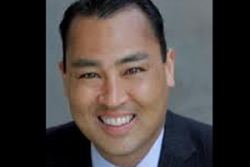 Governor Jerry Brown named 15 people to the state trial and appellate courts, including six to the Los Angeles Superior Court. Hector E. Gutierrez, Colin P. Leis, Lillian Vega Jacobs, Rob B. Villeza, Shirley K. Watkins and Michael E. Whitaker were named to the local trial court.
Whitaker a long time resident of Culver City, involved in many aspects of community life over the years was one of the 15 nominees.
Whitaker, 47, has been a state deputy attorney general since 1998 and a supervising deputy since 2006. His previous employment, covering the years 1991 to 1998, was as an associate at the Law Offices of Richard S. Kim, a staff attorney at the Federal Deposit Insurance Corporation, and an associate at Bronson, Bronson and McKinnon.
He was a member of the Culver City Civil Service Commission from 2006 until this year. He is a graduate of the University of Hawaii at Manoa and the University of Oregon School of Law.