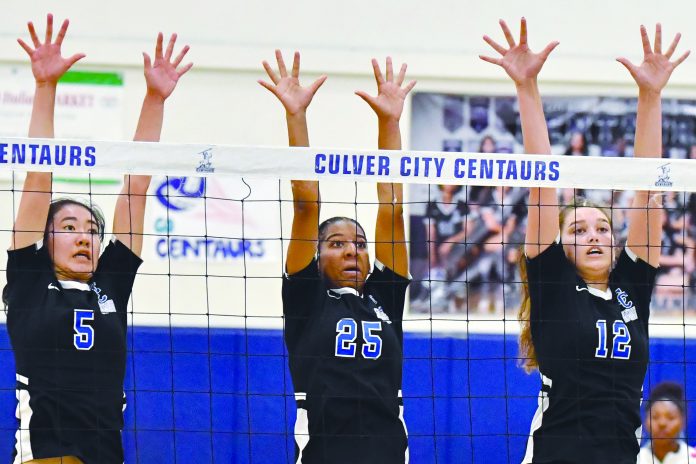 The Culver City High girls' varsity volleyball team is moving closer to a remarkable achievement. At press time (last Tuesday night) they were three games away from winning three CIF Championships in a row.
The Centaurs, who have a current record of 29-2, played a quarter-final game against South Torrance last Wednesday on the road. If they win that game they play the winner of the other quarter-final game between No. 1 seeded Village Christian and Burroughs of Burbank in the CIF Division 3 semi-finals on Saturday. For updated information on Culver City advancement, and where and what time they play, call the high school.
To advance to the quarterfinal game the Centaurs defeated Millikan of Long Beach and Sage Hill of Newport Beach. Their 29 wins are the most in the CIF Division 3 playoffs.
"We have very high expectations and we work hard to achieve our goals," Culver City coach Tanner Siegal said last week after his team's win against Millikan. "The chemistry is great on this team and like I said before it is an honor just to be in the playoffs."