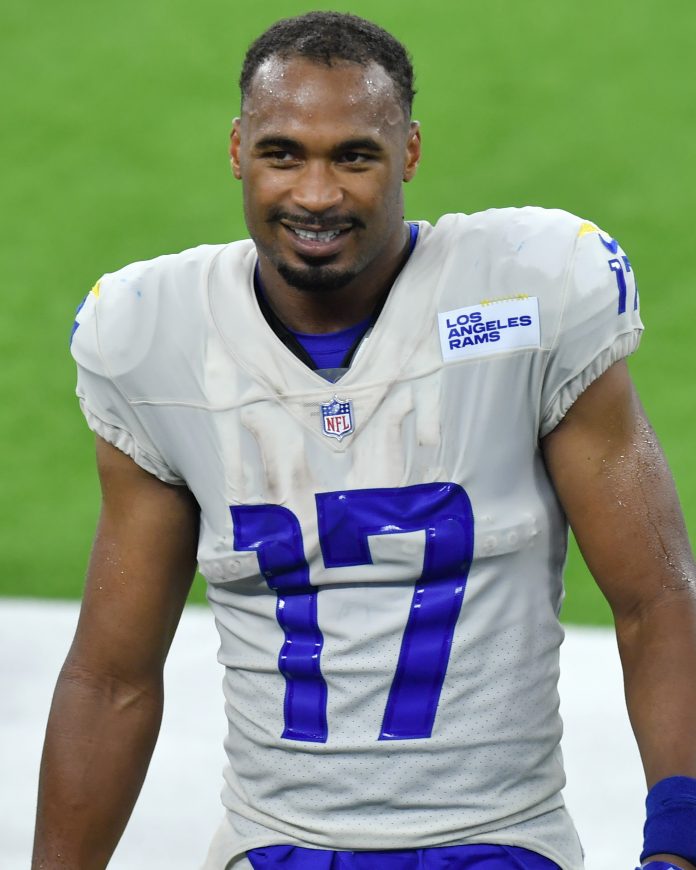 The Bruins and Trojans will not play football this fall because of the coronavirus but that does not mean you won't see UCLA and USC players on the field playing professional football in the NFL. They will be well represented on Sundays and five of them will be playing at the new SoFi Stadium in Inglewood.
Playing for the Rams will be wide receiver Robert Woods and linebacker Kenny Young. Suiting up for the Chargers will be running back Joshua Kelly, linebacker Uchenna Nwosu and offensive lineman Scott Quessenberry.
Young, Kelly and Quessenberry played their college football at UCLA and Woods and Nwosu played for the Trojans. All five players should see a lot of playing time in 2020. Right now Woods is the only starter in the group but Young may start at inside linebacker because of injuries.
Young was a late season pick up last year from the Baltimore Ravens and Rams head coach Sean McVay likes what he sees in the three year veteran. "I think he has speed and explosion. He's one of those players on defense you feel good about. He has athleticism in coverage. I think he is picking up the system well. I think, overall his athleticism and ability to cover ground and be able to kind of  see plays and make that quick reaction  is something that stood out to me."
Woods is one of the elite receivers in the NFL and the former Gardena Serra high school football and track star can make plays all over the field. What makes the eight year veteran so special is his ability to block at the line of scrimmage and down field. 
This season, Kelly will see a lot of action. The hard running All-Pac-12 running back gained over a 1,000 yards during the 2018 and 2019 seasons at UCLA.  What's so remarkable about Kelly is he is former walk-on from UC Davis and UCLA was a below average team the two years he played for the Bruins. Kelly was voted the teams' Most Valuable Player both of those years.
Quessenberry is a three year NFL veteran, and at 6-3, 310 pounds, he just needs to stay healthy to be able to move into the offensive line rotation at center or guard. At UCLA, he played multiple positions on the offensive line for head coach Jim Mora.
Nwosu is a hard hitting three year veteran who will see a lot of action on defense and special teams. He has a nose for the ball and he made a lot of key plays last season for the Chargers.