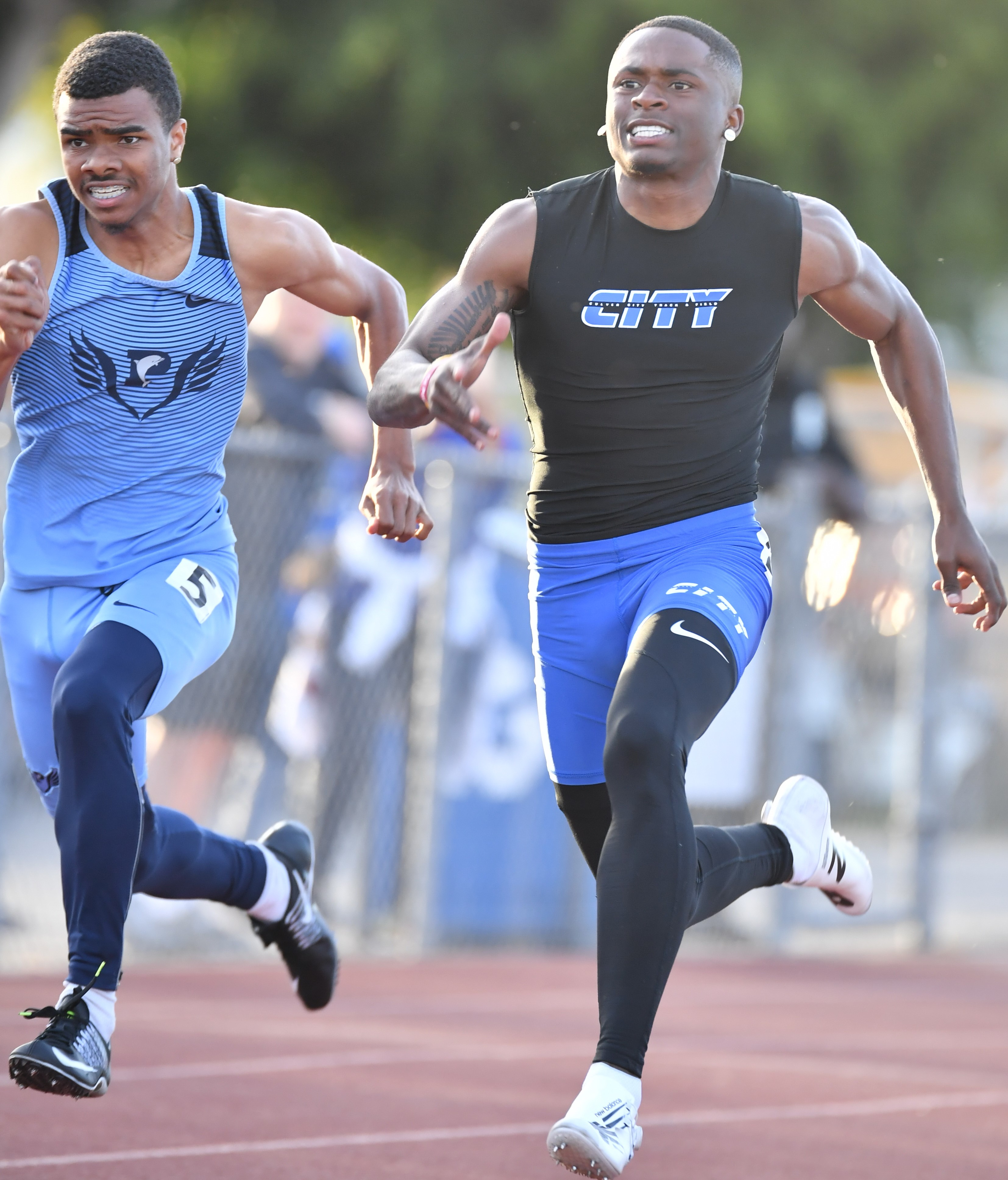 Culver City's award-winning track and field program will host its annual Track and Field Invitational on Saturday beginning at 10 a.m. Over 20 schools will compete in one of the best early-season invitationals meets in Southern California. Some of the best track and field athletes will compete on the Culver City campus.
As usual, the Centaurs will showcase their talented team lead by star sprinter Mekhi Evans-Bey. Evans-Bey runs the 200 and 400 meters and he is a defending CIF champion in the 400 meters. For the Centaur girls' hurdler, Ayahna Bahati will be an athlete to keep your eye on. Culver City relay teams will also be on display.
Overall, the boys and girls teams will have many other athletes that will compete at a high level at the invitational but the coaching staff is still looking for early season improvement. "We are doing alright right now but they are not where the coaching staff wants them to be," coach Rayfield M. Beaton said this week. "We can be good but they have to focus. So far we are doing a good job but we want them to do better and reach their potential."
Success creates that kind of atmosphere around the Culver City track and field program.  The program has high standards and the coaches and athletes want to win championships. For the past six years, the Centaurs teams have won Ocean league championships at the freshman and sophomore and varsity level and they have placed several athletes in the CIF finals.
"It's going to take a couple of more weeks for us to kind of get in a grove," said Beaton.  "That's why it's so important for us to work hard every day and a meet like the Culver City Invitational is so important because we will be competing against some outstanding athletes."