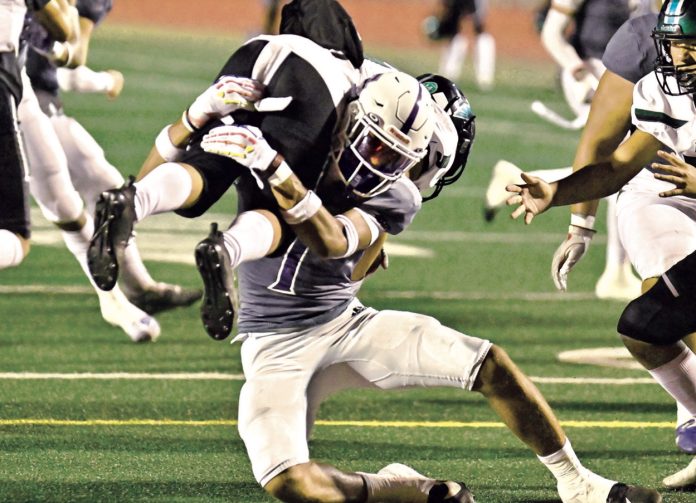 Culver City High School's 2023 football season has been an up and down ride like a roller coaster. The first game of the season, the Centaurs scored 72 points, but they gave up 63 against San Jacinto. In their second game Loyola held Cul- ver City to six points and the Centaur defense gave up 24.
Last week against Palmdale, Culver City scored 59 points and held Palmdale scoreless.
Now here comes Warren high school from the City of Downey to battle the Centaurs on Friday night on the Culver City campus at 7 p.m. The 2-2 Bears are led by their 6'3 185-pound quarterback Madden Iamaleava. The Bears are the 60th ranked team in California and they are rated 38th in the CIF Southern Section. The Centaurs are the 146th ranked team in the state and 74th in the CIF Southern Section. Culver City will have to play their best game of the season if they expect to walk away with a victory.
Fortunately, football games are played on the field and not on paper. The 2-1 Centaurs have the talent, but they will have to score a lot of points and keep their defense off the field. Their quarterback, Sammy Sil- via has a lot of weapons to help him score points. Receivers Mateo Torres, Myles Singleton, Braylon Singleton and Justin Oum are his main targets but there are many other capable receivers he can throw to.