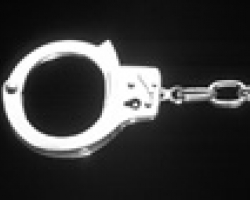 Robbery
About 12:30 p.m. on March 8, a female told police that she had been walking in the area of Elenda and Aletta avenues when she was approached by two black men, who grabbed her personal property and fled. She described them as being between 5 feet 10 inches and 6 feet tall, and wearing white shirts.
Robbery
Less than three hours after the preceding report was filed, officers went to the 2900 block of La Cienega Boulevard regarding a similar incident. They were met by a female who said she had been walking in the area when she was approached by a black man who passed by her, then turned around and grabbed her from behind, demanding her money. It was unclear how much money was taken. The man was described as a 25- to 30-year-old, about 5 feet 9 inches, in a green shirt.
Stolen Car
On March 8, about 6:45 p.m., a male filed a stolen car report at the police station. He said that he had parked and locked his 2011 Dodge in the area of Sepulveda Boulevard Sawtelle Avenue on March 4, and when he returned, it was gone.
Vandalism
A box container was spray-painted in front of a business in the 3800 block of Willet Avenue. Police were told that the vandalism must have occurred after the business owner left for the night, at 7 p.m. on March 11. He said he discovered the graffiti the following morning.
Car Burglary
A female told police that she parked and locked her 2000 Honda Accord at 5 p.m. on March 13. When she returned to the location, in the 6000 block of Canterbury Drive, she found the rear passenger window smashed, and her car ransacked.