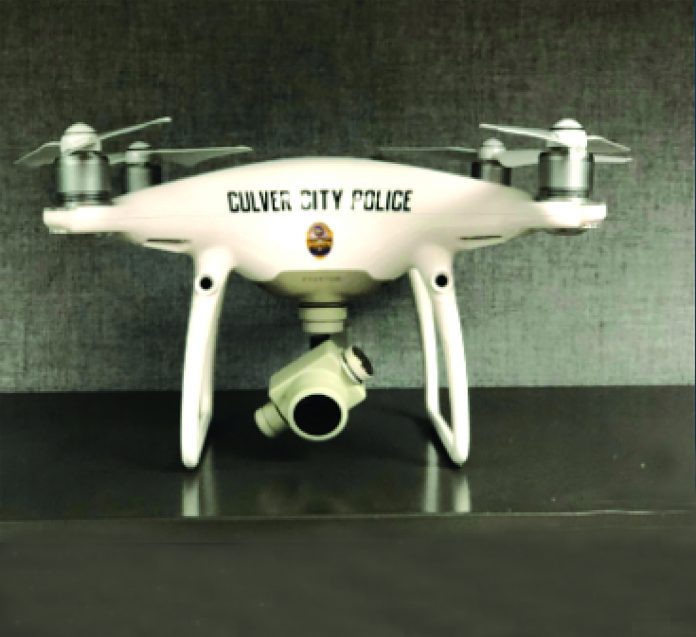 The Culver City Police and Fire departments will host a presentation on the department's Unmanned Aerial Vehicle Pilot Program —drones—starting at 6:30 p.m. Tuesday, Jan. 15 at the City of Culver City Senior Center, 4095 Overland Ave.
"Community members are encouraged to attend and offer their views and opinion on this program and policy," the CCPD said in a recent press release.
The police and fire departments hosted a similar presentation Aug. 9, 2018, and police and fire department officials were on hand to field questions and quell concerns of the general public.
Drone use in daily police operation has a hot-button topic from some community members, primarily regarding privacy issues. Police have said the drones would be incident-driven and not used as a means of spying on citizens.
Policy 608 in the CCPD police manual breaks down the role of drone usage: https://www.culvercitypd.org/home/showdocument?id=15731
Other concerns are financial, with the drone purchases at $70,000 and the training of pilots, amounting to $500 to $1,000 per operator.
Still, other fears were the "potential" for Federal government to seize the city's UAV program for its own use.
Tuesday's meeting will be attended by officials from both departments. All are invited.