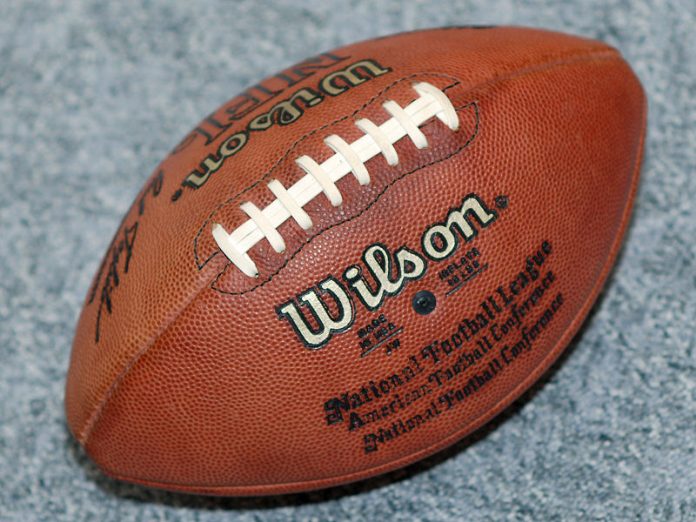 FIRST-TEAM OFFENSE:
O-Line – Senior, Derrick Hayes, a 6'2" 295 lbs. versatile offensive lineman, played all the O-line positions. He also played some defensive line and had one sack and blocked one field goal.
Wide Receiver – Sophomore, Myles Singleton is an all-around athlete playing both sides of the ball. He played in all 12 games catching 50 passes for 937 yards and led the team with total 14 TDs. As a defensive back, Singleton made 52 tackles and intercepted 3 passes—one interception, a school record, was returned 105 yards for a pick-six.
FIRST-TEAM DEFENSE
Linebacker – Junior, Pierce Reynoso played middle linebacker and led the team with 124 tackles – 83 of them solo He picked off two passes, had four sacks and made seven tackles for loss.
D-Line – Junior, Keenan Carter is a three-year varsity player and had 60 total tackles: 33 solo and 27 assisted. He led the team with six sacks, 19 tackles for loss and blocked two field goals.
D-Back – Sophomore, Braylon Singleton played defensive back and made 49 solo tackles and 68 overall. As a wide receiver, Singleton caught 28 passes for 605 yards (15.6 yards average) and scored four TDs.
SECOND-TEAM OFFENSE
Quarterback – Junior, Sammy Silvia started all 12 games. He threw for 2,743 yards, averaging 230 yards a game. He completed 203 passes on 337 attempts (60.2%) and passed for 23 TDs, while throwing only 6 interceptions.
Running back – Senior, Maurice Burgess was Culver's go-to guy in the red-zone. He carried the ball 177 times, averaging 5.7 yards a carry and lead the team with 1,003 yards and 12 touchdowns rushing. He also had 8 catches out of the backfield for 76 yards.
Wide Receiver – Junior, Mateo Torres played in all 12 games for the Centaurs catching 55 passes for 650 yards and scoring 7 touchdowns. While playing in the defensive secondary, Torres made 20 tackles and had four interceptions.
SECOND-TEAM DEFENSE
Linebacker – Senior, Malik Lewis is a 6'3" 210 lbs. linebacker who is a hitting machine. He made 77 tackles (45 solo / 32 assisted) and had two sacks.
Defensive-Line – Chuka Anuluoha is 6'6" 295 lbs and gave offensive lines so much trouble, they ended up double-teaming him. Even so, Chuka still recorded 89 tackles (38 solo and 51 assisted), had six sacks and was second on the team with 15 tackles for losses.
Honorable Mention:
Senior, Bobby Singerman, Sophomore, JaKye Hibler, Junior, JR Kirkwood and Senior Nick Badour.