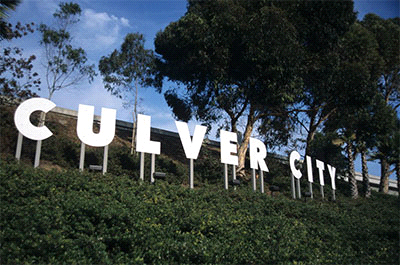 Culver City Walk & Rollers, with the support of Culver City Rotary Club, kicked off Bike Month by hosting the 6th annual Walk & Roll Festival on May 5.
The Walk & Roll Festival kicks off Bike Month, a national effort during May to encourage more people to include cycling in their daily lives. In addition to the Walk & Roll Festival, Culver City Walk & Rollers will also organize activities for an art exhibit May 18. This activity is part of the City-wide Culver City Safe Routes to School program, which aims to encourage more kids to bike and walk to school more often and inspire parents to drive less.
The Art Exhibit, on May 18, will feature student artwork that addressed the question of "Why drive when you can…" Nearly 100 CCUSD students answered the call and winners will be exhibited at the Robert Frost Auditorium. On-site at the exhibit will also be Makerspace, including a creation station, a collection section for a home-based design thinking activity where students will be entered into a drawing for some cool prizes, and opportunities to meet the Makerspace teachers and engage with the various technologies the students have been using in the Makerspace. Members from our local community Makerspace, reDiscover Center, will also be onsite with their Tool Playground and information about their summer programming and events for students to express themselves creatively.
Each event raises awareness of the need to create safer routes for bicycling and walking and emphasize the importance of issues such as increasing physical activity among children, pedestrian safety, reducing traffic congestion and concern for the environment. The events build connections between families, schools and the broader community.
All events are being coordinated by Jim Shanman, Culver City's Safe Routes to School Coordinator with help from Culver City Rotary Club, each school's Safe Routes to School Committee and CCUSD Arts Coordinator, Heather Moses.
For additional information, please contact Jim Shanman at (310) 204-4346 or visit the following websites:
Culver City Safe Routes to School at http://www.ccwalkandroll.com/
Walk and Bike to School Day at www.walkbiketoschool.org
National Center for Safe Routes to School at www.saferoutesinfo.org
Walk & Rollers is a non-profit organization that works throughout Southern California to encourage kids to walk, bike skate and scoot to school more frequently.