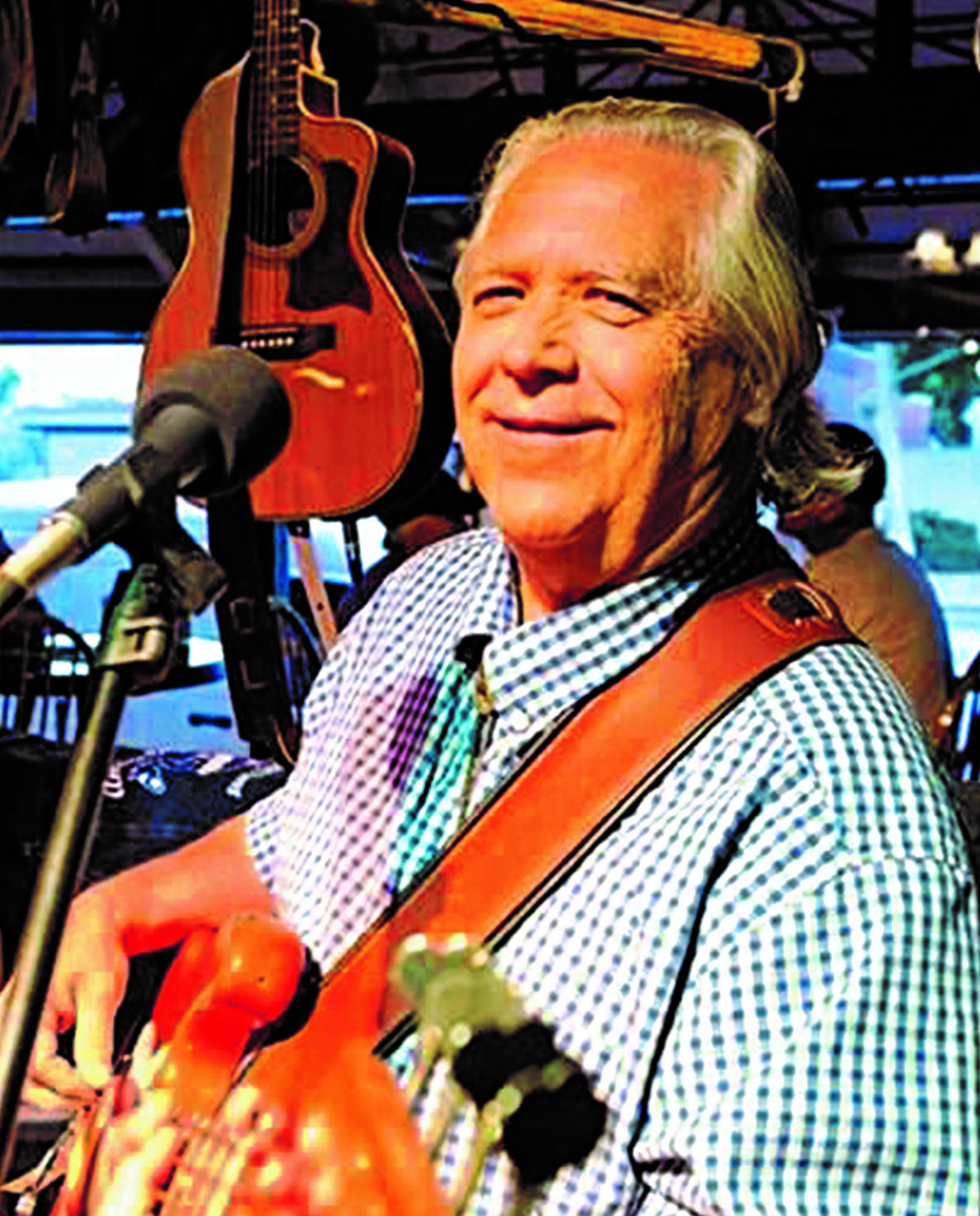 Wally Barnick and the Trail Boss Troubadors. That name has a nice ring. Barnick and his musician partners also have a nice sound. He calls it "American music," not Americana. When the man talks, you better listen because he's been delighting audience since back in the '70s.
Now Barnick and his mates are back in Culver City, for another round of lively entertainment. The Troubadors and Wally will hit the stage from 8 to 10 p.m. Saturday, Feb. 29 at Boulevard Music, 4316 Sepulveda Blvd., Culver City. Tickets are $20.
Barnick, who began his musical career playing the bass guitar at age 20, after just returning from Vietnam in the fall of 1969, remains today a member of the well-known California urban-bluegrass group known as The Cache Valley Drifters; as well as a half dozen other bands along the way.
Since the early 1970s, Barnick says he has "held down the low-end with his Fender bass and sweetened the high end of ensemble vocal blends." His music ranges from "straight-ahead Bakersfield country, rock, and roll from every decade, to folk and bluegrass."
Boulevard Music's Gary Mandell says that Barnick will be joined on stage by another original Chache Valley Drifter, David West on guitar and banjo, and Kenny Blackwell on mandolin.
"Tonight's show will feature an assortment of songs off the new album "Wally Barnick and the Trail Boss Troubadors," plus other classics from the folk/country/and bluegrass styles."
Barnick told the News, "I will present music from my new album, 'Wally Barnick and The Trail Boss Troubadors and more.'"
Barnick's music influences are diverse, to say the least.
"They are varied: Andy Williams, David Ruffin (The Temptations), Merle Haggard, Paul McCartney, Brian Wilson, Jerry Garcia, and many others."
His approach to music is simple. He makes a song "his own."
"My style is finding a song that wins my heart lyrically and melodically, then attempt to 'own' it," Barnick says. "That is, play it and sing it like I really mean it."
As a resident of the Central California Coast, near Morro Bay, Barnick has praise for the music scene in his area of San Luis Obispo County.
"(The music) is vibrant, more than it has ever been in the 49 years that I have resided here," he says.
For Barnick, he says a good gig "is the next one," while the only "bad gig" is no gig.
"Any gig that I have missed due to illness (the flu or a common cold… a singer's worst nightmare), is a bad gig," he says.
Barnick is no stranger to Boulevard Music and enjoys the music lovers that the store attracts.
"I have played at Boulevard Music many times over the past 15 or so years," he says. "(I was) introduced to Boulevard Music/Gary Mandell by pals, fellow musicians. It's a great venue to play and to experience live music and I always look forward to playing there. Very supportive and receptive audiences."
He has two albums that he says are solo releases and has been involved with several bands over the years, who have released albums of their own.
The rest of 2020 looks bright, he says.
"In 2020 and beyond, we'll continue to promote the new album, playing venues similar to Boulevard Music, house concerts and any festival invitations that may come along," he says.
Online ticket sales close at 6 p.m. the night of the show, according to the Boulevard Music website. Any remaining tickets are for sale at Boulevard Music when doors open At 7:30 p.m. unless noted otherwise. Tickets may also be purchased in person at Boulevard Music or by phone at 310-398-2583 using a major credit card.
A $1 service charge per ticket is added to online and phone orders. All ticket sales are final. They are non-refundable and non-exchangeable. For online ticket purchases, you will need to provide the ticket barcode for entry. Please print your ticket or display the barcode on your phone.
Please note all shows start at 8 pm and doors open at 7:30 pm unless indicated otherwise. People who already have their tickets (purchased them in advance) get in first when doors open at 7:30 pm. After the people who already have their tickets are admitted any remaining tickets will go on sale.
Please note that taking photos or any other type of recording is not allowed during performances at Boulevard Music.