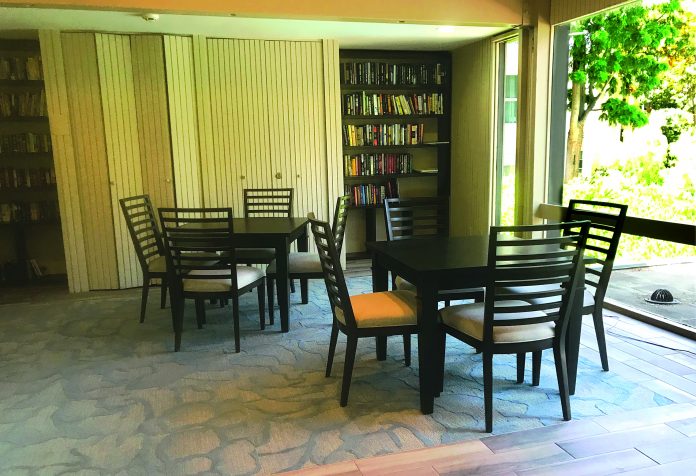 By Jonathan Smith
A Culver City condominium complex that sits on the old MGM Studio lot recently went through a remolding. The complex was built in the 1970s.
"We started talking about it about a year ago," said Eileen Gould of Eileen Gould Design and Construction, Inc. Her Westlake Village design firm was hired to oversee the project.
"It was definitely a process picking out the carpet and paint colors," she said. About 380 units and several clubhouses were remodeled, Gould added.
"It's been a while since the complex saw a facelift," she said. "It sits on a beautiful, beautiful property. Gould said the project is close to completion and feedback from tenants have been positive.
"I was grateful to get the project," she said. "It's been really fun for me and I love working with the people involved."