We have just finished a four week summer session in our school district. The whole session was taught via the Zoom app. Needless to...
The Mayme Clayton collection, which once resided in Culver City as one of the largest collections of African-American history and culture in the United...
As the pandemic of COVID-19 hit, Culver City students have found themselves looking for an opportunity to fill a void of helplessness, depression, purpose,...
Almost every successful organization is led by brilliant people at the top, and a lot of times they are unsung heroes. They don't get...

Loading ...
There are no upcoming events to display at this time.
In 2016, DIAVOLO started The Veterans Project, which utilizes the company's unique style of movement as a tool to help restore veterans' physical, mental,...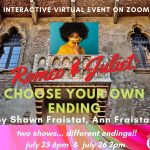 No doubt anyone who has read or seen a production of Shakespeare's tragic love story "Romeo and Juliet" has wished they could change the...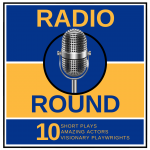 In a nod to the bygone days of radio plays, Laurie Bernhard of Spark Theatrical is presenting RADIO ROUND, a series of 10 short...